USA: The turf between T-Mobile and Sprint is giving an option to get the best value of their old iPhone 6 if they trade-in it and want to get new iPhone 6S or 6S Plus phones.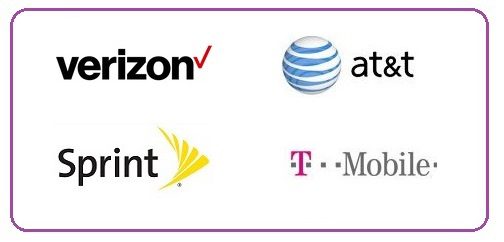 As T-Mobile announced competitive monthly prices starting $5 for iPhone 6S (16GB) and $9 for iPhone 6S Plus (16GB). Although higher memory version phones are on offer with cheaper monthly installment but for that T-Mobile customer have to pay upfront payment $99 for iPhone 6S and $199 for iPhone 6S Plus respectively.
Sprint undercut T-Mobile and announced the world's best offer under its iPhone Forever plan for iPhone 6S/ 6S Plus phones by which customers who trade-in their old iPhone 6 phones, they will get iPhone 6S (16GB) for almost free i.e. $1 per month for iPhone 6S (16GB) and $5 per month for iPhone 6S Plus (16GB). Higher memory iPhone 6S/ 6S Plus are also on offer at best monthly installments as shown in below table.
Sprint has also compared its new promo offer with all other major carriers but it must also be noted that T-Mobile also allows other Samsung Galaxy Phones to trade-in for iPhone 6S / 6S Plus phones but Sprint don't.
Other two carriers Verizon and AT&T also offer iPhone 6S / 6S Plus, if you trade-in your old phones but these two carriers gives credit of equal value of cost of your old phone without impacting their monthly installment but recently Verizon has made the deal more easy.
If Verizon customer have paid 50% cost of their device and return the old device, they can upgrade the device within 6 months. The customers who finance their device over 24 months installment, don't need to return the phone on their next upgrade.
It is clear from above that right now you get the best value of your old iPhone at Sprint only.
Category: World Telecom
I have always been a fan of writing and love to share information on latest technologies, mobiles, gadgets and social media. Sharing and acquiring knowledge is a boon, do let's share as well as acquire it. I am very much fond of Coffee.