Vodafone India has launched another unique service for its subscribers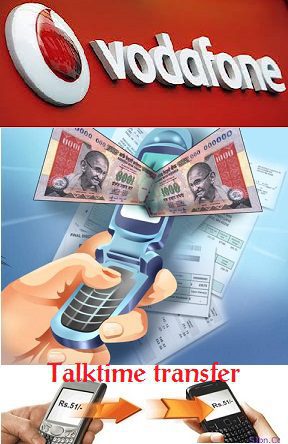 and named it 'Post-to-Pre Talk time Transfer'. This service will help both post paid customers as well as prepaid customers who are in need of talktime. With this service, Postpaid customer can transfer talktime to prepaid customer just by dialing a code. The service allows a postpaid customer to make one transaction per day while the recipient can receive up to three transaction in a day from three different postpaid customers. This service is applicable in same circle only i.e postpaid customer can't transact to prepaid customers of other telecom circle.
To transfer balance to a per-paid connection, postpaid customer  has to dial *130# and follow an interactive menu. Alternatively, the balance can also be sent by dialing *130#*Amount*Recipient Number#.
Both donor and recipient will receive confirmation SMS after the transfer. Maximum and minimum talktime per transaction is Rs 100 and Rs 50, respectively and total amount can't exceed Rs 1000 per month by both donor and recipient. The Vodafone will levy a fee of Rs 3 from the donor for the transaction and corporate users are not eligible for this service.
Talktime from a Vodafone Prepaid customer can also be transferred to another prepaid customer by dialing *131#*Amount*Recipient Number#.
Prepaid customers of other operators can also transfer talktime from their prepaid number to another prepaid number. To see the details, click here.
Category: Call Rates
I have always been a fan of writing and love to share information on latest technologies, mobiles, gadgets and social media. Sharing and acquiring knowledge is a boon, do let's share as well as acquire it. I am very much fond of Coffee.