Indian telecom commission has allowed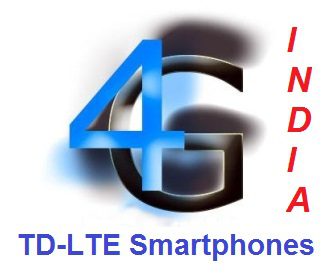 mobile operators to offer voice services on their 4G network but presently Airtel have launched 4G data services in four cities, Banagalore, Kolkatta, Pune and Chandigarh and is also planning to offer Voice services to their 4G customers in Pune. Reliance is also in the race to launch 4G services in India by mid of this year through Reliance Jio Infocomm Ltd for Indian customers and will offer both voice as well as data services.
Now, which 4G devices can be used is a big question because LTE (Long Term Evolution) is the standard for 4G and has two variant TD-LTE and FD-LTE (TD stands for time division and FD stands for frequency division). Another thing is that LTE can be used with many different frequency bands like TD-LTE in frequency band of 2.3-2.4 GHz is being used in India while in America 2.57−2.62 GHz frequency band is used. Australia and UK uses 2.57−2.62 GHz frequency band. In other words, the devices manufactured for a particular frequency band can't be used in other frequency band that is why many popular smartphone or tablets are not working in India although they are 4G supported. Like iPhone5 can't support 4G services in India because it is a FD-LTE smartphone while Indian 4G network is TD-LTE network.
Because of network compatibility problems, dual mode (TD-LTE and FD-LTE)  is the future of smartphone and tablets and research confirms in next four years, 95% of tablets will be 3G/4G enabled.
So due to scarcity of 4G TD-LTE supported smartphones and tablets, in India only few devices can be used like HTC One smartphone, LG Optimus Vu II Plus, Ascent D2 and  ZTE U9810 which is very costly so the world leader Qualcomm is planning to launch budget 4G devices that can be used in India.
Let us see what these four TD-LTE supported smartphones have key features.
HTC One: This is the world's first smartphone which supports five different networks including TD-LTE, like FDD LTE, TD-SCMDA, WCDMA, and GSM and is compatible with global roaming. This is scheduled to be released by China Mobile in China by July 2013 with a price tag of $576.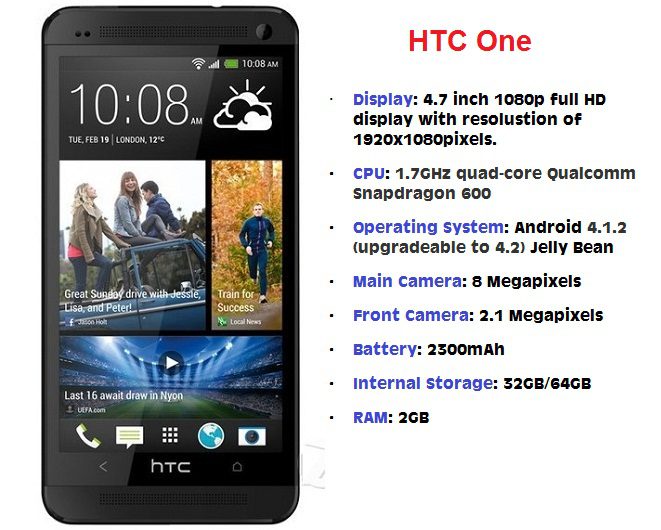 LG Optimus Vu 2 Plus: This was introduced in MWC 2013 at Barcelona and it is expected that it may be made available for sale from May 2013 in China and South Korea. The phone will be available in UK, USA, Australia and other European countries before Q3 of 2013.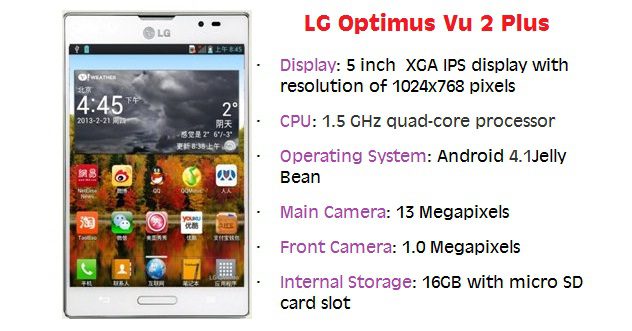 Huawei Ascend D2: This smartphone was introduced at CES 2012 and have the best camera of 13 MP, other features are as follows.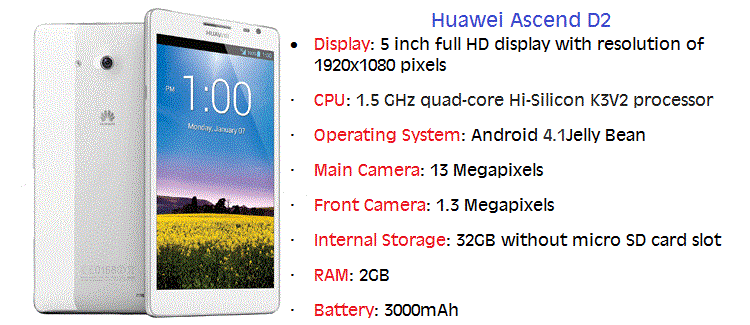 ZTE U9810: This is the world's first 4GB RAM smartphone and as per latest leaked information on the web, the smartphone will support five networks as GSM, WCDMA, TD-SCDMA, FDD-LTE and TD-LTE and looks as per shown below.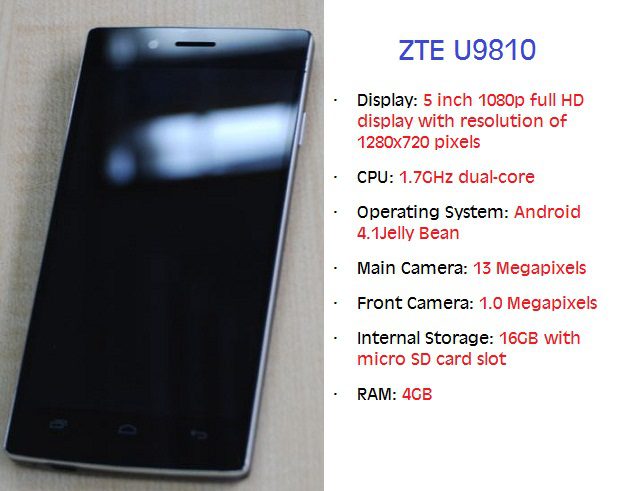 We can just expect that all above smartphones will be available for sale in India as soon as the mobile operators will launch voice over their 4G network and by that time their price tags also be known to all of us.
Category: Mobile Phones
I am tehnocrate and love to share my views and technical knowledge on all types of topics related to telecom, social media and gadgets. I just love tea and food. Follow me on