Vodafone India launched an International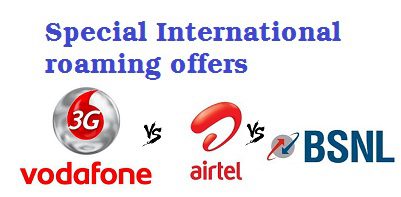 roaming pack for its Indian customers. The pack is priced of Rs 2499 for a full month of 30 days and offers you attractive heavily discounted call rates bundled with data usage and SMS. As per Vodafone, the pack offers you 90% discount on data usage and approximately 64% discount on voice calls while roaming in 53 popular countries including USA and UK. Vodafone have another similar pack of Rs 1499 which offers approx 60% discount.
Airtel also have similar type of super saver packs and it claims that these super saver packs save you 80% on data usage and 70% on call charges. So before leaving India, let us have a sneak peek into these super attractive heavily discounted plans of both mobile operators so that you can choose the most economical plan while traveling abroad. You can also see the charges of BSNL for International roaming, just for a comparison if you are visiting USA. The charges of unlimited data usage of Airtel while in roaming is applicable for 10 countries only. for details please click here.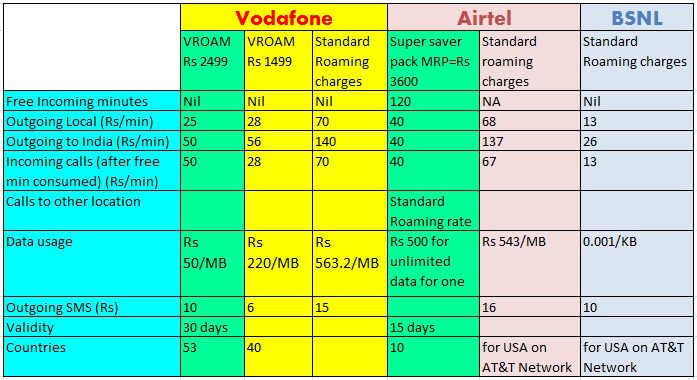 After looking above International roaming charges, you can easily decide which one is charging you fairly.
For more details on Vodafone special offers, please click here.
For more details on Airtel special offers, please click here.
For more details on BSNL special offers, please click here.