Just within one year of launch of Nexux 7 tablet, Google is planning to gauntlet iPad mini tablet and Kindle fire. It is rumored that  Google will launch Asus Tek made Next Generation version of its most popular tablet Nexus 7 in the month of July-2013.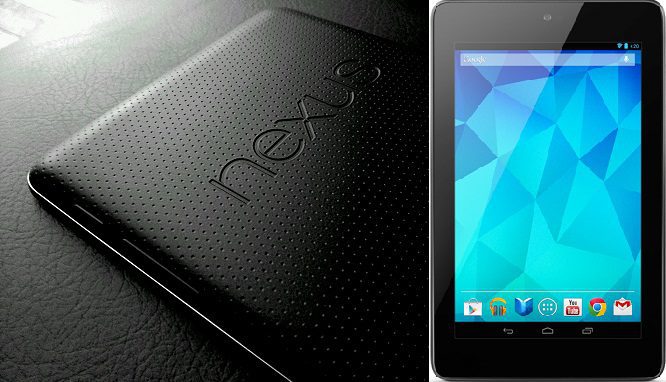 It is also rumored that this time Asus Tek will use Qualcomm's Snapdragon processor in place of Nvidia Tegra 3 which was used in the first Nexus 7 tablet.
The latest version of Nexus 7 will have a higher screen resolution 1920×1200 pixels as against the present one of 1280 x 800 pixels, higher RAM (at least 2GB) and internal memory (most probably 64GB). The Next Gen Nexus 7 may have latest operating system of Android  5.0 "Key Lime Pie" in stead of Android Jelly Bean.
The latest version of Nexus 7 will compete with Kindle fire and iPad mini. The HD version of Kindle fire has 7 inch screen of 1280×800 pixel resolution and its 32GB variant tablet is on sale at $249. The iPad mini is priced at $349 for its 16GB version and has 7.9 inch screen with resolution 1024×768 pixels.
To compete with the competitors,  Google may choose to price the Next Gen Nexus 7 aggressively $199 and may offer old version at discounted rates. In other speculations, the new Nexus 7 tablet could be priced more competitively at $149 and the old model may discontinued. Anyhow the price tag of latest version of Nexus 7 could be in the range of $149 to $199.
Let us wait for its official announcement from Google then we could know about exact specifications and price of Next Generation of Nexus 7 tablet.
Category: Tablet
I have always been a fan of writing and love to share information on latest technologies, mobiles, gadgets and social media. Sharing and acquiring knowledge is a boon, do let's share as well as acquire it. I am very much fond of Coffee.