One who have experienced the Internet on the friend's PC/ Smartphone, now wants Internet service at his own device/place.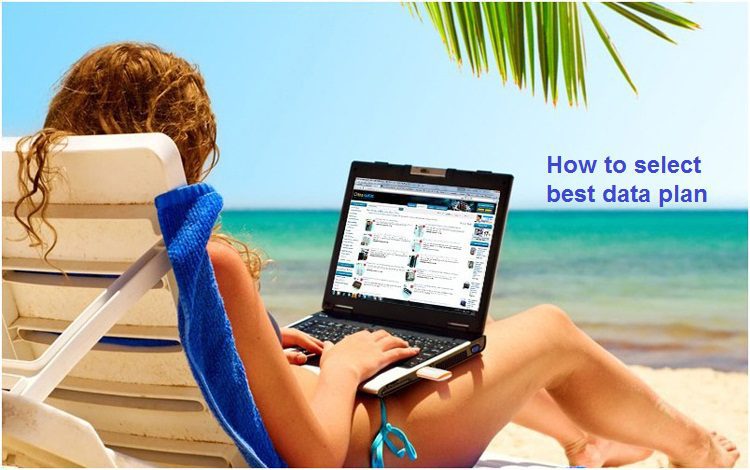 There are many telecom operators which provide Internet services and have attractive plans/offers for beginners as well as for Internet addicted peoples. Before going for Internet services, we must see following facts, like fixed or mobile Internet, speed, network availability, tariffs, dongles, roaming facility, customer care etc before taking a final decision.
Fixed or mobility: First of all you must decide, whether you want to use Internet at one place, at your home/working place or you need, Internet while on moving/traveling etc. If you want to use Internet at one place then go for Broadband service otherwise go for mobile internet service. It is believed that you can experience higher speeds of Internet on wired connections. The fixed broadband is available on copper wire, Optical Fibre Cable (FTTH) but you have limited choice to choose among few operators like BSNL, MTNL, Airtel etc. So if you go for mobile Internet then you have vast choice.
Speed of Internet: The speed of Internet plays very important role, you have option to choose among 2G/2.5G, 3G and 4G network and every network has its own speed. 2G/2.5G have speed up to 256Kbps and mainly used on mobile phones only, 3G offers speed starting from 256Kbps to 56 Mbps and can be used directly on Smartphones and on PC/Laptops via Dongles, 4G services is available in select cities and provided by few operators only but have speed up to 100Mbps. 4G services can be enjoyed via 4G Dongles only on PC/Laptop.  Some operator like BSNL, Tata, RCOM etc have CDMA network and also provides Internet service with EVDO data cards which offer 3.1 Mbps speed and also have very competitive tariffs. Fixed Broadband on FTTH have speed up to 100Mbps and copper it may go up to 24 Mbps.
Network Availability: Try to find out which mobile operator have good signal strength at your premises/locality so that you can use Internet at its full speed, poor strength of signal leads to unsatisfactory services. As thumb rule, wherever you can talk on your mobile phone, there you have 2G networks but 3G and 4G networks is available in select locality/cities only.
Tariff of data plans: Cost of data plans depends on its speed. 2G data plan are comparatively cheaper than 3G and also offer free high data of usage but when the speed is slow, what is the use of high free data usage. 3G data plans are most popular because of its speed and with 3G, you can watch movies on your laptop/mobiles but with 2G, you can't.  Most of mobile operators are offering very competitive tariffs so check all the tariff plans of all mobile operators before selecting one particular plan for you as per your need.
Type of data plan: Data plans are available in Prepaid/Postpaid. Prepaid user have benefit of controlling their data usage and over expenditure on Internet usage while Post paid facilitate you to use Internet and then pay for it. The prepaid plans also have Limited use or Unlimited data usage etc. Limited plan starts from a lower price while unlimited plans  are little bit costlier but here it must also be noted that unlimited plans are not truly unlimited as the name indicates because mobile operator keeps a cap on data usage and after usage of  "threshold data", as per plan, the speed reduces drastically however further data usage continues without any charging.  Validity in Prepaid plan also plays a very important role, if you are Internet addict then you must opt for large data plan having longer validity. For longer validity, you have to pay for it, like 1GB data plan with 7 days validity is cheaper than 1GB data plan with 30 days validity.
Roaming: This is also important for you if want use Internet service at other place during your business tour, holidays, vacations, visit to your relatives etc. You must find out which mobile operator have roaming facility on all India basis and whether the mobile operator is charging extra while using Internet in Roaming area. I hope you are aware that without valid 3G roaming licence, user of some mobile operators faced problem in using 3G service. BSNL don't charge extra while using data plan in roaming but almost all other mobile operator charges extra. The point is that you must get services in roaming area also.
Dongle: 3G Dongle are available with speed of 3.6 Mbps, 7.2 Mbps, 14.4 Mbps and 21.6 Mbps in the market but all these spec are denoting their maximum supported speed by the hardware of Dongle only but actual data speed with your plan is different. If your mobile operator offer 2 Mbps speed in your data plan, then all these Dongles give same result so you must purchase the Dongle considering the speed of your data plan.
Customer Care: This is another most important because if you have chosen fixed broadband services, then how much time your operator takes in case of fault, is matters a lot to you. If your operator doesn't respond immediately then what is the use of its competitive tariffs. In case of mobile operator, the operator must sort out issue of network availability, non-working your data plan etc immediately.  
It is better to check the Internet services by the trail pack of telecom operator and when you are fully satisfied with all factors then go for regular and higher data plan of the mobile operator.
I hope this article will help you to select the best data plan available and offered by different mobile operators in the market.
Category: How to, Telecom Gyaan
I have always been a fan of writing and love to share information on latest technologies, mobiles, gadgets and social media. Sharing and acquiring knowledge is a boon, do let's share as well as acquire it. I am very much fond of Coffee.