The annual expo, the Computex-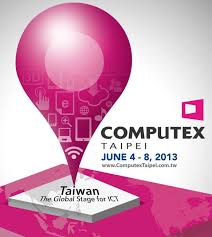 2013 or Taipei International Information Technology Show is now over after 5 days of shows of latest technology at the expo. These is the time of look and review the best gadgets shown in the show. Let us have a quick look so that we can decide which one we should buy.
Kalos Android Tablet: This is the first tablet, made by Taiwanese company "BungBungame" which is powered by powerful NVIDIA Tegra 4 ARM Cortex-A15 quad-core processor. It has 10.1 inch sized screen with a resolution of 2560×1600 pixels.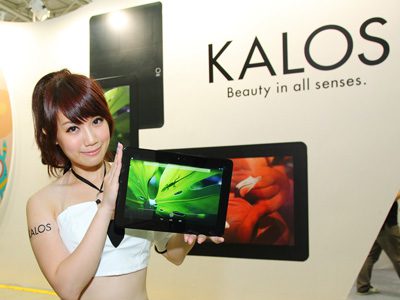 The tablet currently runs on Android Jelly Bean OS v4.2.1 but later on an update of Android 5 Key Lime Pie will be made available. The tablet has 2GB RAM and 16GB internal memory. The tablet sports a 13MP rear-facing camera with auto focus and two LEDs for flash. The Kalos tablet also packs a microSD slot, a SIM card slot, USB port and a docking connector.
Acer Iconia W3 Tablet and Liquid S1 Smartphone: Acer unveiled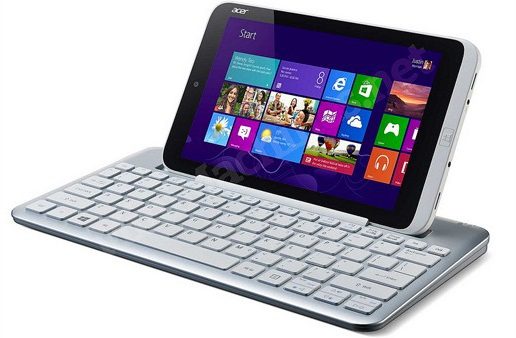 two latest gadgets, one is 8.1inch tablet capable of running the full Windows 8 operating system – Acer Iconia W3. The other one is a dual SIM 5.7 inch Android handset Liquid S1.
Acer Iconia W3 runs full version of Windows 8, meaning all your standard Windows apps will be supported and it also comes pre-installed with the Microsoft Office Home 2013 suite, containing Word, Excel and so forth. The Acer Iconia W3 sports an 8.1 inch screen with the resolution of 1280×800 pixel and is powered by dual-core 1.8GHz Intel Atom processor supported by 2GB RAM. The tablet house the internal storage capacity of 32GB or 64GB of storage. It has two cameras and both front and rear facing cameras are 2 megapixels. The main attraction is that it can be docked with a keyboard and mouse for desktop use as well. The docking stand is now charge the tablet. The tablet has micro-HDMI output for connectivity to monitors or TV. It has Connectivity features such as HDMI and Wi-Fi, are pretty much standard. A European launch is expected this month, with prices landing at €329 (Rs. 24,353) and €379 (Rs. 28,055) for the 32GB and 64GB capacities respectively. An optional full-size keyboard dock will cost about $90 extra.
Acer Liquid S1 is Acer's first such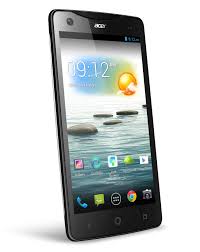 device that comes with a 5.7-inch 1280 x 720 display and running Android 4.2 Jelly Bean. It is powered by a quad-core 1.5GHz processor with 1GB of RAM, 8GB of internal storage, a microSD card slot, 2 mega pixel front-facing camera and an 8 mega pixel rear-facing camera with LED flash. The smartphone is powered by 2400 mAh battery.
The Liquid S1 will have the Acer Float User Interface which will allow user for some multitasking. The handset would have dual-SIM support in select regions and will be priced from €349 (Rs. 25,758).
Asus FonePad Note: Asus also unveiled FonePad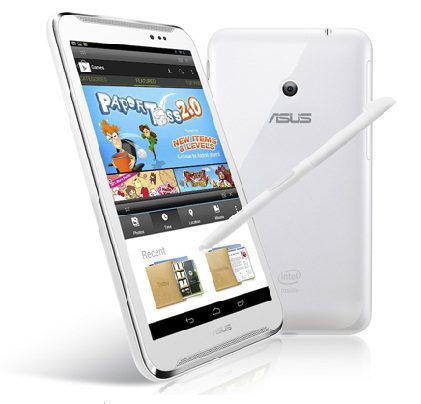 Note FHD6 which will directly fight with Samsung Galaxy Note. The FonePad Note is to sport a 6-inch IPS+ display that will pack a FullHD 1080p (1920 x 1080 pixel) resolution. It is to get power from a dual-core 1.6GHz Atom Z2560 CPU. It packs in 2GB RAM and will run on Android 4.2 (Jelly Bean).
It will have two camera, rear one would be 8MP while front facing will be .2MP. The Asus FonePad also packs in front facing stereo speakers with SonicMaster sound. Asus FonePad Note FHD6 supports 3G and HSPA+ connectivity options but lacks 4G-LTE support. As of now there is no news in regards to when this tablet will start retailing and at what price.
Further, Asus has added two new members to its popular Memo Pad family. The devices include a 7-inch MeMo Pad HD 7 and a 10-inch MeMo Pad FHD 10.
Asus MeMo Pad HD7: This is the first 7-inch Memo Pad from Asus which has a resolution of 1280 x 800 pixels. The latest MeMo Pad HD 7 sports a 5-megapixel and 1.2-megapixel cameras, SonicMaster audio and an ARM Cortex A7 quad-core CPU.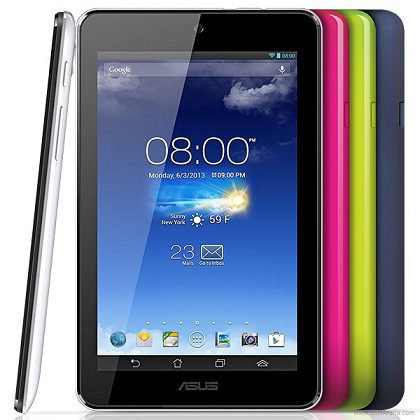 The MeMo Pad HD 7 adds a microSD slot and a micro-USB socket, two things the Nexus 7 doesn't have.
The Tablet will run on older version of Android 4.0, and ASUS hasn't yet said when the update will be available for the tablet. Asus MeMo Pad HD 7 comes in a two variants- 16GB and 8GB. They are priced at $149 and $129 respectively. Although the availability remains a mystery as of now, but the price and specs suggests that the Asus Memo Pad HD 7 incorporates more features in it than its predecessors.
Dell XPS 11 hybrid: Dell introduced the smallest 11 inch convertible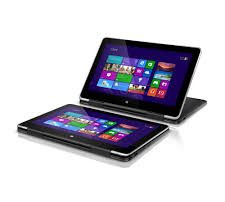 PC and tablet hybrid which runs on Windows 8. It has Quad HD resolution of 2650 x 1440 pixels which is very sharp indeed.
The big news around the XPS 11 is that the hinge which holds the tablet screen allows the screen to twist by 360 degrees, creating a slim tablet on the back of a slim Ultrabook body with keyboard. You can't detach the screen but the slim frame means it works, as it is, unlike previous bulky efforts from rivals. Dell is keeping specs and price under wraps but we know it will have an i5 processor and speedy SSD storage.
Toshiba's Android Excite Tablets: Toshiba announced three Android 4.2 tablets under the Excite brand, all with 10-inch displays but differ in resolution and other specs.
Two Excite tablet are $500 Excite Pro and $600 Excite Write and both are having 2560×1600-resolution displays, powered by Nvidia Tegra 4 processors, 2GB of RAM, and 32GB of internal storage, but the Write is distinguished by its pressure-sensitive stylus.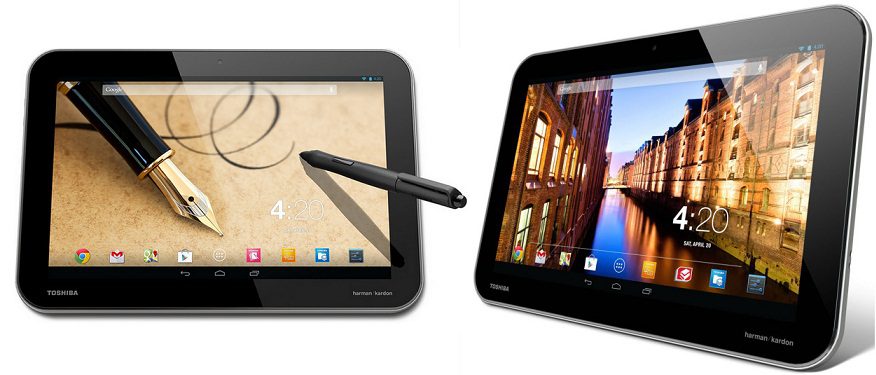 The $300 Excite Pure is the low-budget tablet which comes with a relatively low resolution of 1280x 800 pixels, 1GB of RAM, and 16GB of internal memory.
Category: Mobile Phones, Tablet
I have always been a fan of writing and love to share information on latest technologies, mobiles, gadgets and social media. Sharing and acquiring knowledge is a boon, do let's share as well as acquire it. I am very much fond of Coffee.