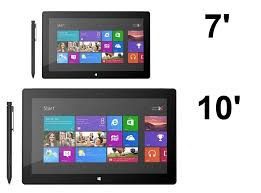 The little sibling of Window's Surface tablet in 7 inch is coming this year and Nexus is also planning to launch next generation version of its popular 7 inch Nexus Tablet. Both these good news will compel the buyers to think twice before buying their dream product at competitive price. The Microsoft is all set to launch the 7 inch version of its Surface tablet, although detail of the device is not known, to compete with rapidly growing popularity of Apple iPad mini, Amazon's Kindle fire and Google's Nexus 7 tablets.

Another speculated reports say that the 7 inch Surface tablet is being designed primarily as a games and media device, and be branded as an 'Xbox tablet'.
The 7 inch Surface tablet will have to face fresh competition from Apple's Retina-quipped iPad Mini and Google's Next Generation Nexus 7, both are scheduled to be introduced this year and will have higher display resolution. The real war will be based on price tags. Below are the devices which are presently ruling the market and to which new 7 inch Surface have to fight.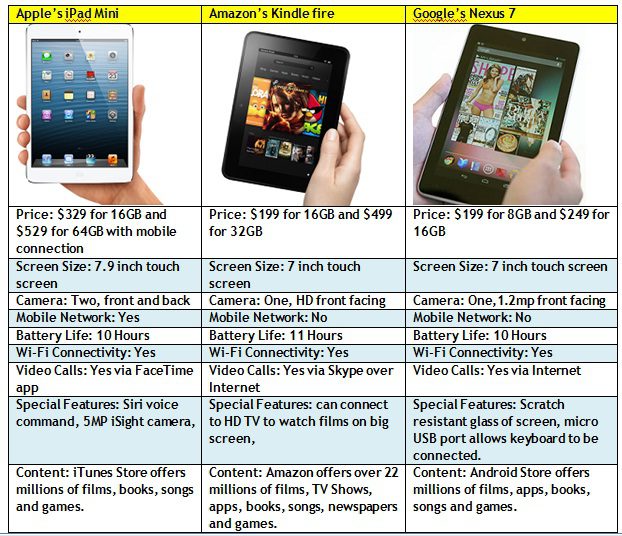 Category: Tablet
I have always been a fan of writing and love to share information on latest technologies, mobiles, gadgets and social media. Sharing and acquiring knowledge is a boon, do let's share as well as acquire it. I am very much fond of Coffee.