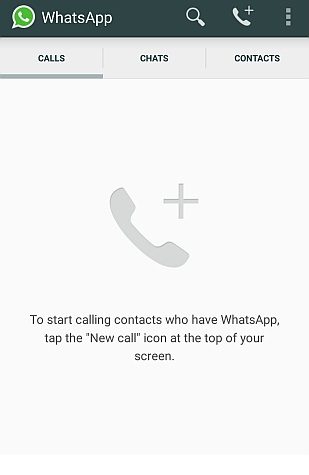 Much hyped voice calling feature (VoIP) in the most famous and widely used WhatsApp have been activated for all users, condition is that you should have latest version of WhatsApp on your phone.
The feature is currently available to Android, Windows and Blackberry phones only, the iOS phone users have to wait for some more time to enjoy this feature.
You believe that it is free but empirically it is proved that voice over internet protocol (VoIP) call consumes approx 300KB per minutes or 18 MB per hour. Hence with this approximation, you can make almost 3400 minutes voice calls if you have loaded 1GB data plan.
In Indian market 1GB 3G data plan costs from Rs 170 to Rs 250 so voice call on WhatsApp will cost approx 5p/min. This calculation doesn't include the data which is consumed by the app while running continuously in background.
You will be happy with this meager call charges but the voice quality in this feature depends on the network you use. You may enjoy voice call comfortably in 3G or 4G or WiFi network but you may feel bad in 2G network.
Other instant messaging apps like Viber, facebook messenger, Google hangouts, Line, Nimbuzz and Skype etc have voice calling feature but this feature in WhatsApp will impact much more because WhatsApp is most used app in India and has much higher user base as compared to other apps.
One more interesting observation is that each voice calling featured app consumes different data, Skype uses much more data while facebook messenger uses least data for voice calls. WhatsApp stands just below the Skype on the data usage ladder.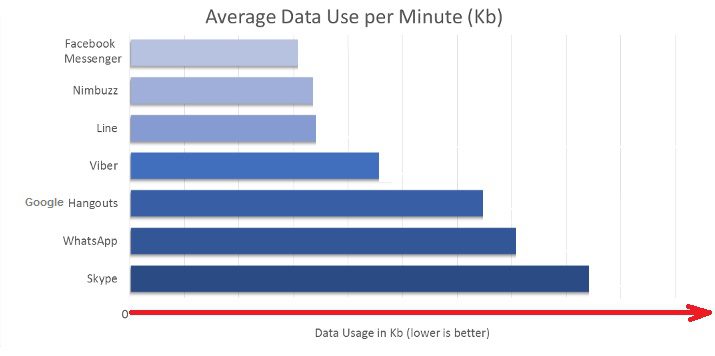 Indian Mobile operators may again cry for their revenue because of this calling feature in WhatsApp which is going to affect sell of their voice packs but they have at lease one reason to calm, the consumption of their 3G data pack may increase.
Have you enjoyed voice calling feature in your WhatsApp yet !!
Category: Applications
I have always been a fan of writing and love to share information on latest technologies, mobiles, gadgets and social media. Sharing and acquiring knowledge is a boon, do let's share as well as acquire it. I am very much fond of Coffee.