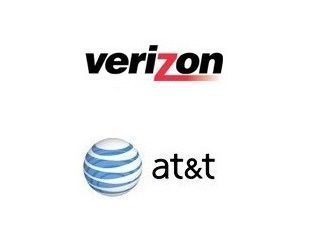 Thanks to cat fight among four major carriers of USA that by which every American is now receiving maximum data at either same price or at lower price.
The latest announcement from top two carriers, AT&T and Verizon, makes again its customer more happy. Both carriers have boosted data in their popular data plans.
AT&T has boosted data usage by 50% in two Mobile Share Value plans prices at $40 and $70 for existing as well as new customers. Now customers are receiving 3GB data in place of previous 2GB data allowance in $40 MSVP.
Customers opting $70 plan are now receive 6GB in place of 4GB. AT&T has also extended it's Double the data promotion up to November 15, 2014.
Under the double data promotion, AT&T offers double data  as per followings
$130 plan will now 30GB of shared data instead of 15GB.
$150 plan will now 40GB of shared data instead of 20GB.
$225 plan will now 60GB of shared data instead of 30GB.
$300 plan will now 80GB of shared data instead of 40GB.
$375 plan will now 100GB of shared data instead of 50GB.
Verizon has announced even more aggressive promotion, it has upped data usage from 6GB to 10GB in $80 More Everything plan. Customers under $100 plan will now receive 15GB instead of existing 10GB.
Verizon has also announced an attractive credit plan to woo customer of other carrier who switch their number to Verizon. Such ported in customer, who sign a two-year agreement or opt for EDGE plan will receive a $150 credit.
Category: World Telecom
I have always been a fan of writing and love to share information on latest technologies, mobiles, gadgets and social media. Sharing and acquiring knowledge is a boon, do let's share as well as acquire it. I am very much fond of Coffee.