Tata DOCOMO has again brought an exciting 
Full Talk Time offer for all its prepaid GSM customers. As advertised in new latest TV commercial ad campaign, Tata DOCOMO Full Talk Time offers is priced at Rs. 222 and offers Full Talk Time of the same amount i.e. Rs. 222. The validity of the Talk Time have 30 days.
All the major telecom operators are already made changes on their normal call rates as 1.2p/sec or 1.5p/sec for local and STD call whereas Docomo introduced simple call rate of  1.2p/2sec with their new pack of Rs 222 with full talk value. i.e. you will get special calling rates of 1.2p for every 2 second (1.2p/2sec) for any call whether Local or STD, On Net or Off Net with The special validity of 30 days only.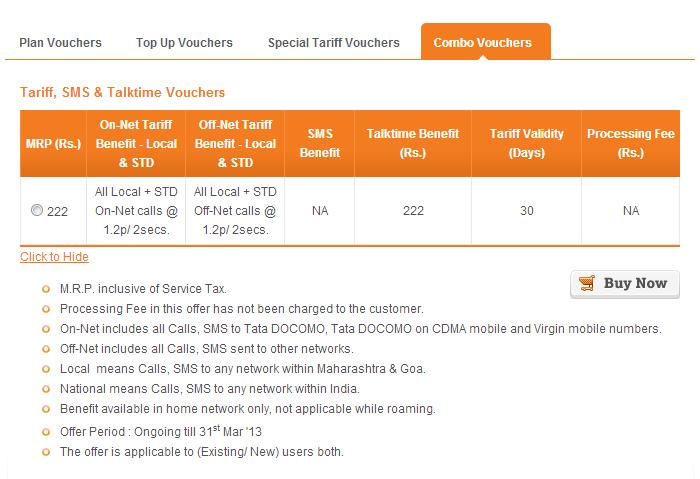 Interestingly this time Tata Docomo's new pack doesn't have any free SMS option as usually Tata Docomo offers for its prepaid customers.
Category: Call Rates
I am tehnocrate and love to share my views and technical knowledge on all types of topics related to telecom, social media and gadgets. I just love tea and food.