LG launched its new flagship device, the Optimus G2 smartphone in Korea last month which has some unique features and seen first time in any smartphone. Let us first see the new features of this device.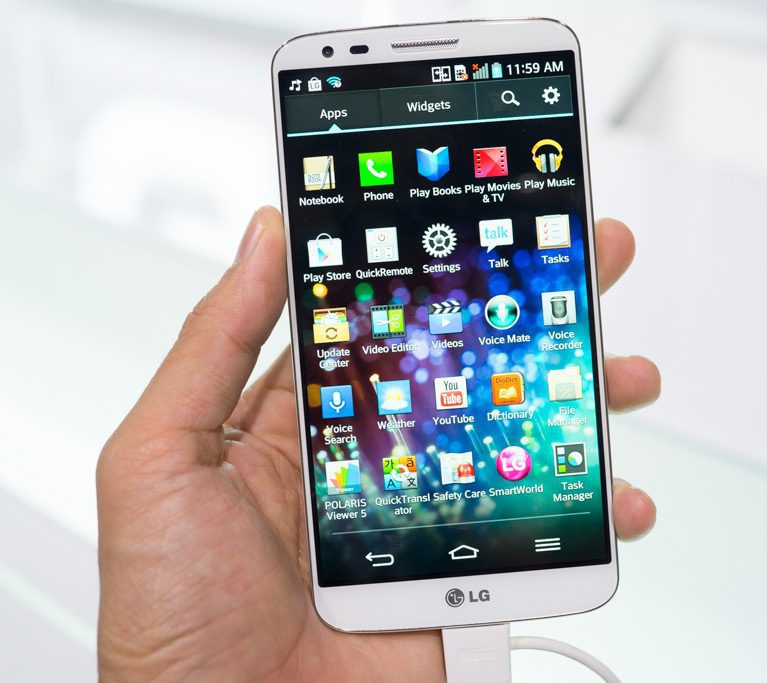 Special features of LG G2 smartphone
Rear Key Concept: it has the main power button and volume key placed on the back side of the smartphone alongside of rear camera sensor.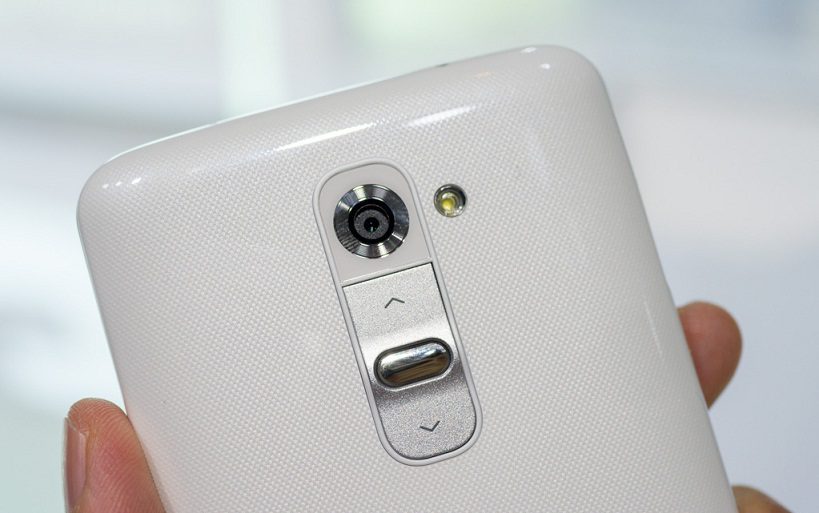 The volume keys are placed just below the camera module in the center, where the tips of your fingers are most likely to rest, LG claims, placing the button on backside rather than on the sides of the phone, makes easier to operate the buttons.
Better Sound: It produces better sound around the device by reproducing Hi-Fi 24 bit/192kHz in collaborated with Vienna Boy's Choir.
Protect Data: The guest mode feature of the smartphone enables you to protect your data from friends or kids. Actually with this feature, the home screen opens up with a pre-selected apps instead of original home screen.
Answer Me: This feature of the phone enable the user to just keep the ringing phone on your ear, it answers the phone call automatically.
Quickremote: The phone can also be used as a TV remote as we have seen this feature in new HTC One phone.
Slide Aside: this feature moves the open apps into a smaller windowed form on the side of the home screen.
Plug & Pop: When you plug the 3.5mm jack into the headphone jack of the computer, it will automatically open up the application you selected. Even when the machine is off-screen mode, it also monitors and automatically open up the application you have selected. This is quite handy if you want to listen to music or watch movies, phone calls.
Text Links: This feature allows the user to quickly link to schedule messages, search the web or notes.
Let us also look quickly the key Specifications of LG G2
Screen: 5.2 Inch Full HD Touchscreen Display with 1080 x 1920 pixels resolution and has a pixel density of 423 ppi.
Processor: 2.26 GHz quad-core Snapdragon 800 (MSM8974) Processor with 480 MHz Adreno 330 GPU
OS: Android 4.2.2 Jelly Bean OS
Cameras: 13 MP Primary Camera with OIS (Optical Image Stabilisation) Superior Low Light Images and LED Flash and 2.1 MP Secondary Front facing Camera
RAM: 2GB DDR3
Internal Memory: 16/32 GB but  it doesn't have microSD card
Battery: 3000 mAh
Network: 4G LTE/3G HSPA + 42Mbps, also support LTE-Advance network and TDBM support in Korea
Connectivity: Wi-Fi 802.11 a/b/g/n, Bluetooth 4.0 with A2DP, GPS/aGPS
Color: Black / White
Other Features: Plug & Pop, Answer me, Text Link, Guest Mode
QuickWindows
Waiting for this this fantastic smartphone is nearly over in coming week as this phone is going to be launched on three major carriers of US, namely Verizon, AT&T and T-Mobile while Sprint may release it later this year.
Verizon Wireless will launch the LG Optimus G2 on its network in US on September 12 and it will be available in Verizon brick-and-mortar stores and online from September 12 for $199 after signing a new two-year contract with the carrier.
AT&T will start to offer the LG Optimus G2 to its customer from September 13 for $199.99 with a two year contract or $27 per month for 20 months with the Next Program. The device will also be available for $575 for the customers who don't want any contract.
T-Mobile has announced that LG Optimus G2 will be launched on September 18 on the network and will be available for booking online upto September 25. The phone will be available for $630 for outright buyers.
The phone will also be available for the customers who opt for Jump program with a down payment of $99.99 only plus 24 monthly payment of $21 per month along with Simple choice plan.
T-Mobile has the best budget data plan of $70 per month which allows the user unlimited talk, text and data usage.
Category: Mobile Phones, World Telecom
I have always been a fan of writing and love to share information on latest technologies, mobiles, gadgets and social media. Sharing and acquiring knowledge is a boon, do let's share as well as acquire it. I am very much fond of Coffee.