USA: On launching of two great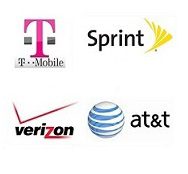 iPhones 6S and 6S Plus, Apple has also started selling iPhones through its own iPhone upgrade plan which allows customer to buy their favorite iPhone on installment and after a fixed period, allow them to upgrade with new iPhone.
Till now only four major Carriers were offering device upgrade programs viz AT&T's Next, Verizon's device payment program (formerly Verizon Edge), Sprint's iPhone Forever plan, T-Mobile's Jump on Demand upgrade Plan but now customers have one more option to get iPhone directly from Apple.
Just look the below table for monthly payment and total payout over a period of 12 month because after 12 month you will be eligible to upgrade new iPhone.
You have noticed that if you upgrade new phone after 12 month you get best deal from T-Mobile for iPhone 6S (16GB) and iPhone 6S Plus (16GB) but for other iPhone 6S, Sprint is giving best deal. If you trade-in your old smartphone, then Sprint has the best deal.
The iPhones purchased  from Apple is unlocked and may be activated on AT&T, Sprint, T-Mobile, or Verizon Wireless carriers without signing any contract with carrier but iPhones purchased from carriers will be locked with the carrier.
T-Mobile's prices are for 18 months basis i.e. monthly prices are for 18 months after which you can upgrade your phone but T-Mobile with Jump on Demand program offers ultimate flexibility to upgrade your phone whenever you want up to three times a year. For a limited time T-Mobile is offering lower price among all four carriers and if even then customer is not satisfied and want to switch from T-Mobile, he/she can do, T-Mobile will refund phone and service charges for first month and will unlock the phone so that it can be used with other carrier.
Verizon has divided full cost of iPhone in 24 month installment after which their customers will be eligible for upgrade so at Verizon you can upgrade your iPhone after 24 hours or by paying full price of the phone.
AT&T has divided full cost by 20 for monthly installment under  "AT&T Next 12"  which lets you to upgrade to a new phone in 12 months but if you pay all 20 installments, you can keep the old iPhone also !!.
Sprint through its iPhone Forever program, has continued its promotional offer on latest iPhones and the carrier is offering iPhone 6S at as low as $15 for customers who trade-in their any smartphone and those who don't trade-in, they will get it at$22 per month.
The costing for iPhone purchased directly from Apple is more , although the device in unlocked but carrier may apply activation fee. Overall it looks, Sprint offers lowest prices but T-Mobile offers more flexibility at competitive prices.
At present you may pre order on any five above and device will be in your hand on September 25.
Category: Uncategorized
I have always been a fan of writing and love to share information on latest technologies, mobiles, gadgets and social media. Sharing and acquiring knowledge is a boon, do let's share as well as acquire it. I am very much fond of Coffee.