While surfing Facebook, many a times I see my friends posts requesting not to tag them in any photo. Do you also post such request on facebook ?
Some of my facebook friends have habit of tagging other friends in their photos without consent of them and many a times, they also annoyed me by tagging me in their photos.
I got rid off this problem. Actually I can't prevent those facebook friends who tags me but now whenever they tag me, I get notification to review it and until I approve it, no one can see me tagged in that photo.
If you are also affected with this problem, you can get rid off by following simple steps.
Click "Setting" in your Facebook account.
Now Click on Timeline and Tagging, available in left-side bar
Now edit Tags review and enable it as shown in below screenshot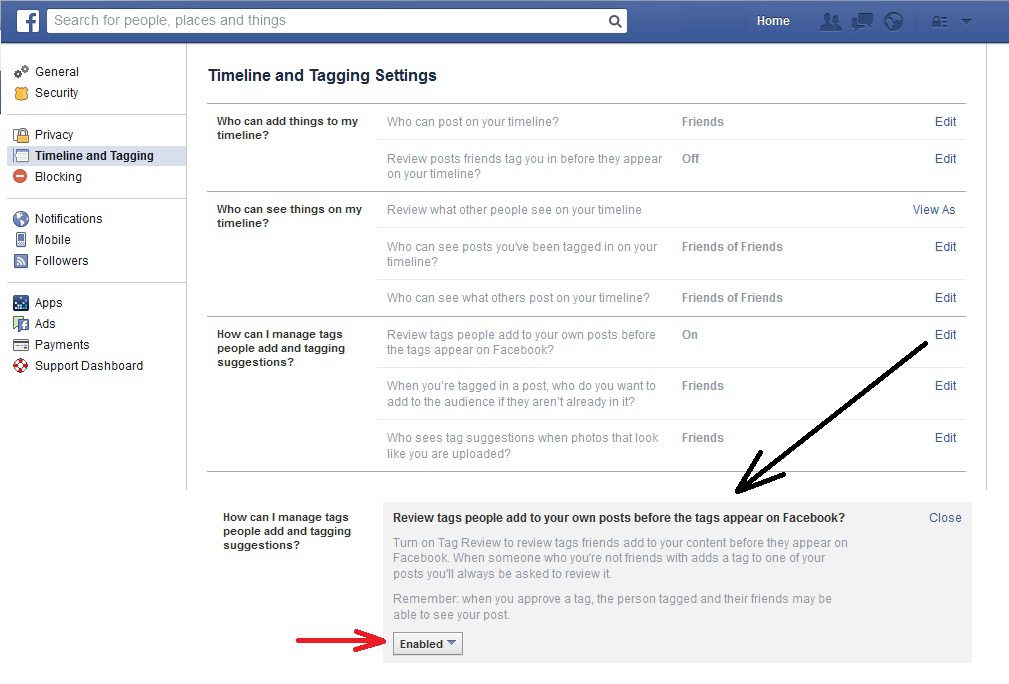 Now onwards, you will receive notification whenever any of your facebook friend tags you. You can review it to keep the tag or remove it.
Category: Applications
I have always been a fan of writing and love to share information on latest technologies, mobiles, gadgets and social media. Sharing and acquiring knowledge is a boon, do let's share as well as acquire it. I am very much fond of Coffee.