In spite of registering your mobile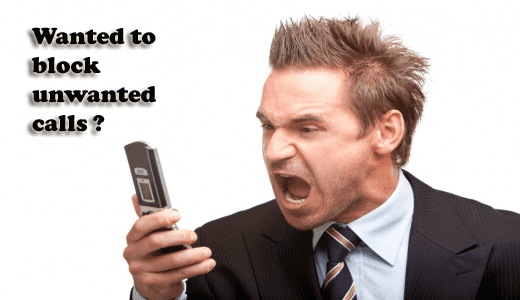 number with Do Not Call Registry, if you are still being pestered by telemarketers, they makes phone calls from private mobile numbers or landline numbers in place of allotted series of 140xxxxx numbers.You may also don't want to get involved in any legal action, so in this case, you can silently block all those unwanted disturbing phone calls, off course you can also block phone calls from anonymous/ strangers etc.
If you don't own a smartphone and have basic mobile phone then Vodafone India offers Call filter Service for a monthly fee of Rs 99. You just need to register this service by dialing Dial *514# (toll free) or 55144 (@50p/min) from your Vodafone number and following the instructions. After registration, you can register as many numbers as you wish which you want to block, by dialing *514# (toll free) or 55144 (@50p/min).
If you owns an Android Smartphone, then the smartphone has inbuilt feature, you just have to find it. Like
Google play edition devices, like Nexus 5/ Galaxy S4, are having Stock Android and incoming call from unknown number/telemarketers can be blocked by making these numbers as contacts with "All calls to Voicemail" feature in setting of the contact as shown below.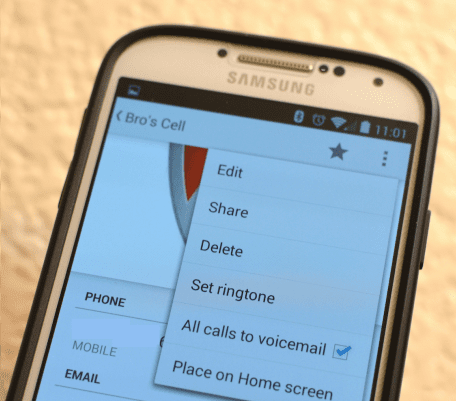 Samsung Smartphones users can block the unwanted phone calls by invoking its feature "Call rejection" and a rejection list. You just have to add the number directly to the rejection list or if a number, already in your contact list pester you, you can send this number to rejection list by editing the contact with option "add to rejection list"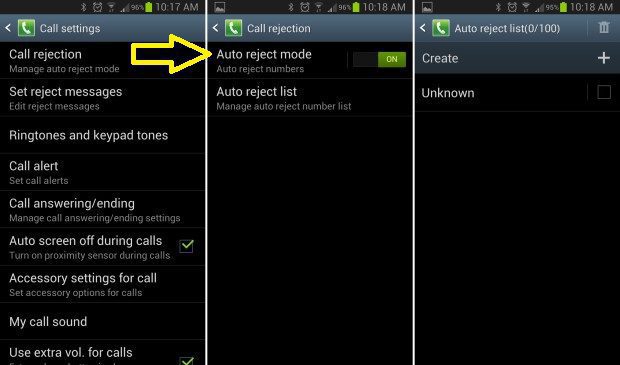 Users of Samsung Galaxy Note 3 can block incoming calls by putting its "Blocking Mode" ON in the settings. This feature of Galaxy Note 3 allows the user to block certain numbers during particular hours.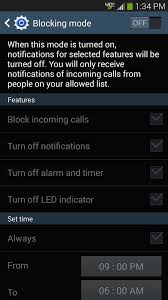 Smartphone from HTC and Sony also has feature of call barring that works in a very much similar way as Samsung's rejection list. The list of blocked contacts on these devices can also be setup easily in few easy steps.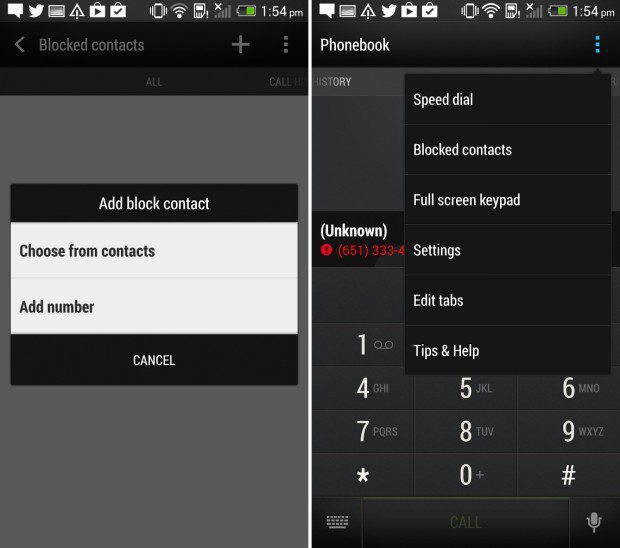 If you feel easy with apps, then straight forward lands at Google play store and search "call blockers", you will find tons of different apps to block calls. Many apps offer extra features like block the calls based on series of number, block spam SMS etc. If you want to change your phone with new one then "Call Blocker" app also offer to take backup of your contacts including blocked list with ease so you need not to recreate the blocked list on your new device.
Few popular apps are listed below, you may try as one of them, with which, you may feel comfortable.
Mr. Number app on Google play may be downloaded to block calls or texts and this app also allows you to choose other options like hang-up, send to voicemail, or add an exception if you'd like specific instructions.
Call Control-Call Blocker app is one of the high ranking app in its category which offer call blocking facility as per community and also block reported offenders automatically. It is a must app for every smartphone.
Advanced Call Blocker & Tools is another app that including blocking calls, also can make fake calls with names and even fake numbers, hide your call log and much much more. This does it all, and blocks any number with ease.
So now if someone pester you, use one of the many steps detailed above to rest at ease.
Category: Applications, How to
I have always been a fan of writing and love to share information on latest technologies, mobiles, gadgets and social media. Sharing and acquiring knowledge is a boon, do let's share as well as acquire it. I am very much fond of Coffee.