This is not new that Facebook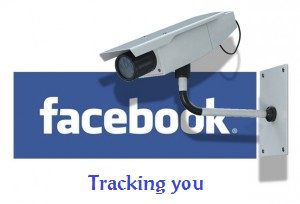 is tracking your online internet activity even you are not logged into Facebook but now the Social media company has made it official. Most of us today also observed it when we logged into Facebook, there was a notification for its official stand.
Facebook tracks you using "Facebook connect" and other social plug-ins, facebook set up a cookie on anysite that has a "Like" or "Share" button. Facebook collects personal information such as the IP address of your computer, browsing data, outside login information, phone numbers, etc.
Actually Facebook is collecting data for advertising companies to help them for better target advertising. Understand this by an example, suppose you regularly surf sites that discuss fashion and accessories. You will be profiled as a fashion geek, and advertisers interested in fashion geeks will be able to serve ads to you on Facebook.
Such data may create a problem for you so if you want that Facebook or any other website should not track you then you may install add-on "Do Not Track Plus" on your browser.
You may also follow following short steps to stop Facebook from tracking you around the web which may help you to avoid getting tracked across the internet except their own site Facebook.
Open the website http://www.aboutads.info/choices/ and this tool will list all the companies that are tracking you to serve ads. Select the Facebook to stop or select all if you want. Now click "Submit my choices"
Category: Applications, How to
I have always been a fan of writing and love to share information on latest technologies, mobiles, gadgets and social media. Sharing and acquiring knowledge is a boon, do let's share as well as acquire it. I am very much fond of Coffee.