USA: FreedomPop, an MVNO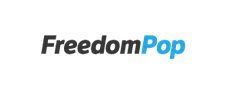 which offers cellular services by using Sprint network has brought an exclusive economical plan for iPhone 6 users. The new plan for iPhone 6 users is priced at $19 per month and includes unlimited talk and text plus 1GB of LTE data.
If a customer brings their own iPhone 6/6S phone, the MNVO is offering them 5GB of free data in addition to unlimited talk and texting.
FreedomPop is also planning to finance your iPhone 6S at almost same monthly installment as other major carriers but it can't beat T-Mobile who have just announced trade-in program in JUMP on Demand in the price range of $3 to $9 per month. But let us see the actual pricing on its launching by FreedomPop.
FreedomPop has also announced its entry in UK with a free plan including 200 minutes talk time, 200 texts and 200 MB of data each month free for life. On this occasion, the MVNO is also offering special plan with 1000 minutes, 1000 text and 1 GB of data free for the first month of service to those first 10,000 users who will sign up.
FreedomPop offers  voice calling and texting services through a custom app that uses VOIP and XMPP over the data connection. FreedomPop offers also offer Android-only Premium Voice option, an extra cost, that allows routing of outgoing calls over cellular voice in case FreedomPop app doesn't work properly due to data connection.
Category: World Telecom
I have always been a fan of writing and love to share information on latest technologies, mobiles, gadgets and social media. Sharing and acquiring knowledge is a boon, do let's share as well as acquire it. I am very much fond of Coffee.