After giving bonanza of free night calling to any network to landline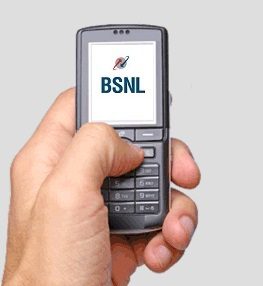 customers, BSNL today announced to give relief to their mobile subscribers and reduced the roaming charges for both prepaid as well as postpaid mobile subscribers.
To be effective from tomorrow i.e. 1 May 2015, BSNL customers under the prepaid plans of per second plan, per minute plan, Pyari Jodi and Jai jawan plan will enjoy  to make local calls during roaming at the rate of 80p/min only in place of existing Rs1/min. They will also be able to make STD calls at the rate of Rs 1.15/min in place of Rs 1.5/min. They can receive incoming calls at the revised rate of 45p/min in place of  existing 75p/min.
Prepaid Customers under RTP and RTP-FR plans will also enjoy reduced roaming charges as shown in below pictures.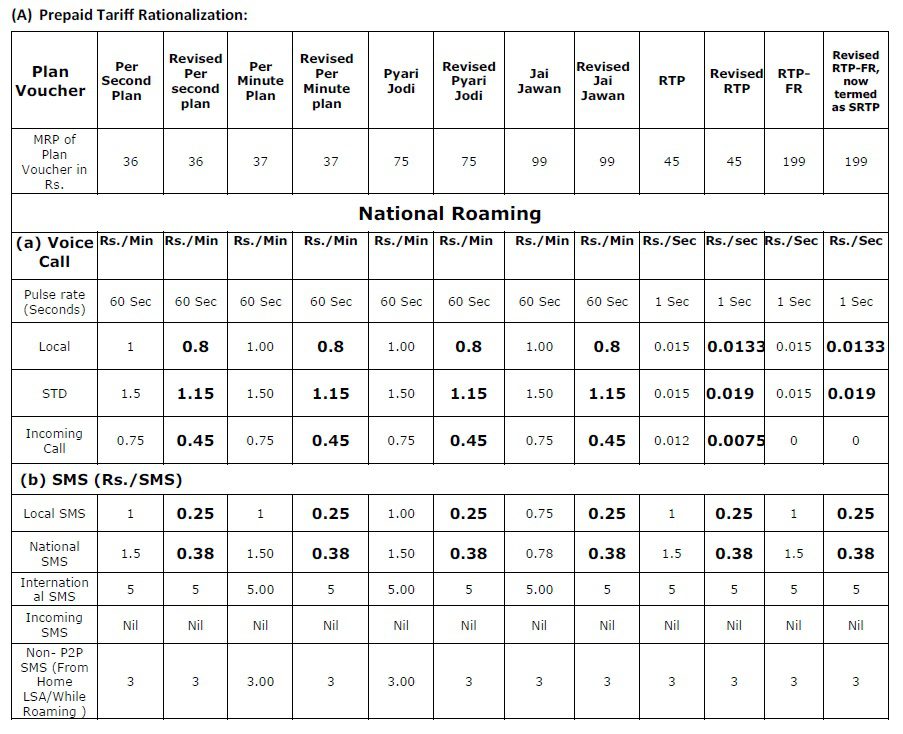 As you can see the SMS charges have been reduced drastically for local as well as national SMS. The local SMS charges have been reduced from Rs 1 to 25p per SMS and for national SMS the charges have been revised from Rs 1.5 to 38p only in all above plans.
Interestingly tariff in roaming is cheaper than its home circle for may plans, check out your plan.
The exclusive Roaming packs have also been revised and all local as well as STD calling during roaming made cheaper from 1.5p/sec to 1.3p/sec as shown in below exclusive picture.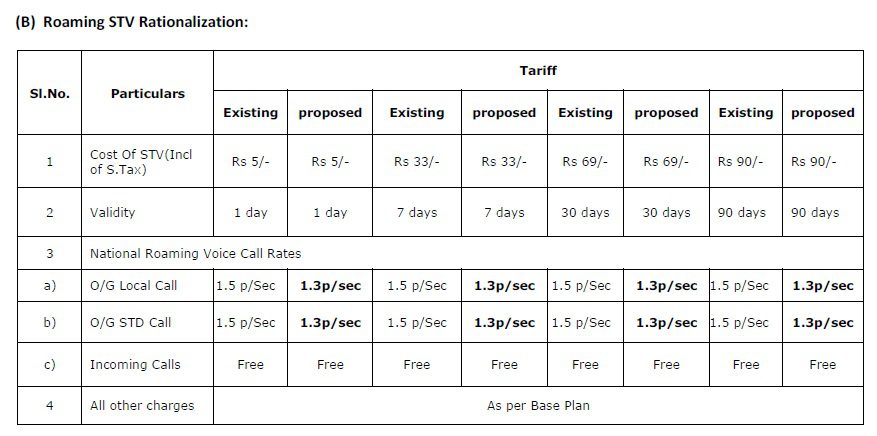 Similarly the roaming charges for Postpaid customers have also been revised, the local/STD calls during roaming have been reduced from Rs 1/min to 80p/min for postpaid customers under Plan-99 and Plan 149 (RTP-FR).
Incoming call charges have been reduced from 1.2p/sec to 0.75p/sec for Plan-145 and Plan-225. The charges for incoming calls for customers under Plan-325, Plan-525, Plan-725 and Plan-1500 have been reduced slightly from 50p/min to 45p/min only but for Plan-99 the charges for incoming call reduced from 75p/min to 45p/min as shown in below picture.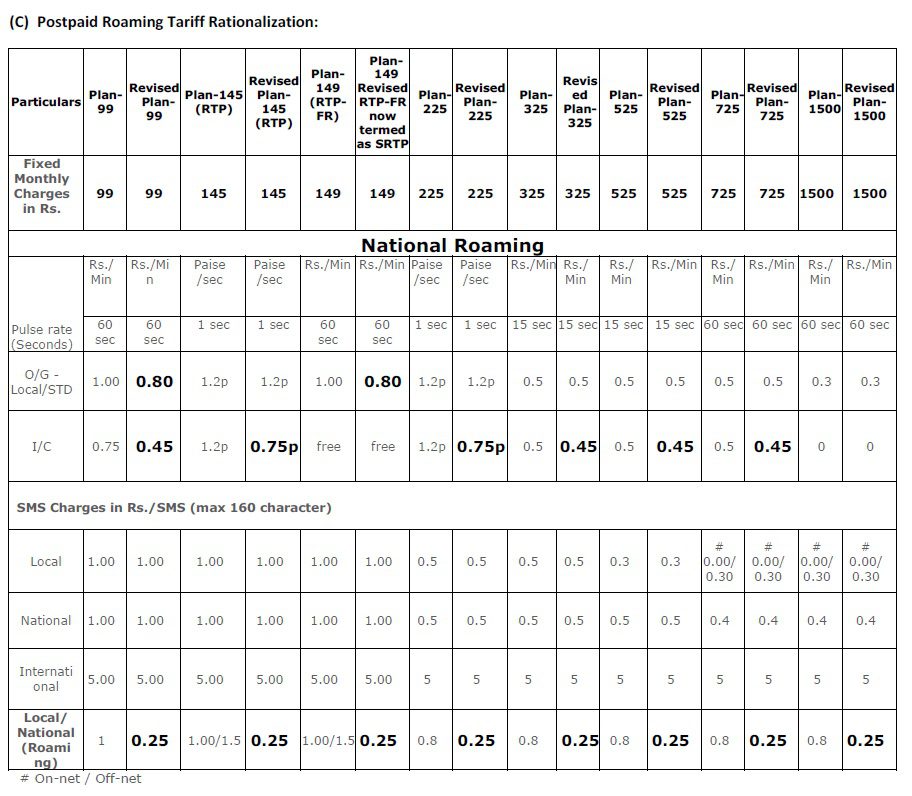 The SMS charges for local as well as national SMS for all above plans have been rationalized to 25p per SMS only.
As per the recent TRAI directives, Aircel and Vodafone have also announced to reduce roaming rates, to be effective from 1 May 2014, as per below
Local calls at the rate of 80p/min from existing Rs 1/min
STD call at the rate of Rs 1.15/min from existing Rs 1.50/min
Incoming calls at the rate of 45p/min from existing 75p/min
SMS (Local) from Rs 1 to 25p per SMS
SMS (National) from Rs 1.50 to 38p per SMS
Moreover, Vodafone have also announced to revise its one day, weekly and monthly roaming packs for their prepaid customers. Now the call charges for local and STD have been segregated and will be charged @1.3p/sec for Local and @1.6p/sec for STD, Local SMS @25p and National SMS @38p
You will also hear similar reduction in roaming charges from other operators in coming days.
[Update] Idea Cellular, Airtel, Reliance and Tata DoCoMo have also slashed the roaming tariff and now the mobile operators are offering incoming calls, during roaming, at the rate of 45p/min, a reduction of 40%, outgoing local call @80p/min, reduced by 20%, outgoing STD call @Rs 1.15/min, reduction by 23%. Local SMS will now be charged at 25p per SMS and National SMS will be charged at 38p per SMS.
If you like this post, just click Like on Facebook page to receive future posts in your facebook time line
Category: Call Rates
I have always been a fan of writing and love to share information on latest technologies, mobiles, gadgets and social media. Sharing and acquiring knowledge is a boon, do let's share as well as acquire it. I am very much fond of Coffee.