BSNL is making two big changes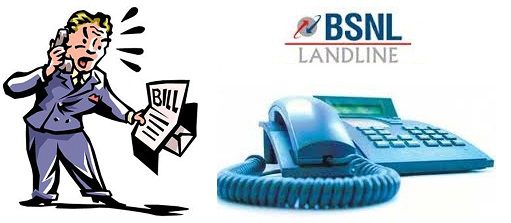 in tariffs for its landline customers, to be effective from 1-May-2014.
First the PSU is all set to hike the FMC from Rs 110 to Rs 120 for all its landline customers in rural areas as well as it is also changing minor changes in freebies i.e. out of total 75 free calls, rural customers will now be allowed 60 free calls on BSNL network and 15 free calls on other network.

Second, BSNL is introducing a New Annual Landline Plan 1540 for urban as well as rural customers on PAN India basis. New landline plan will be offered for an advance annual fixed charge of Rs 1540. Customers will not be offered any free calls and all calls will be charged at flat rate of Rs 1.20 per minutes. This new annual plan is being launched on promotional basis for a limited period of 90 days starting from 1-5-2014.

If we analyse above two announcement of BSNL, we find that as per first announcement, the annual charges comes Rs 1320 for rural customers where FMC is Rs 120. Customers also get 75 free calls and additional calls, after free calls, are being charged differentially i.e on-net calls @Rs1/min and off-net calls@Rs1.20/min. while new annual plan 1540 is costly by Rs 220 and also not offering any free calls and even calls charges on on-net are also costlier.
In some rural area where FMC is Rs 150, there advance annual payment comes Rs 1650 hence customers at these places may find this new annual plan cheaper by Rs 110 but they will loose 75 free calls and differential call charging.
If an urban customers, where FMC is Rs 140, want to differentiate between its existing plan and  new annual plan 1540 then he finds that new annual plan is just 44 cheaper,  but he looses 50 free calls and differential call charges.
The new annual plan 1540 may be useful in those urban area where presently FMC is Rs 195 and advance annual payment comes Rs 2145.  Hence customer will find new annual plan cheaper by Rs 605 but they will loose feature of free calls and differential call charging. Some budget conscious urban customers at these places may get attracted to this new annual plan 1540.
Category: Call Rates
I have always been a fan of writing and love to share information on latest technologies, mobiles, gadgets and social media. Sharing and acquiring knowledge is a boon, do let's share as well as acquire it. I am very much fond of Coffee.