Do you know, How much time you are spending daily on small screen of your phone? Checking phone for each messages, facebook notifications, status check, tweets and chatting all the times with many friends on WhatsApp shows the addiction to your phones but now you can check, how much you are addicted to your phone, set a daily limit and control yourself.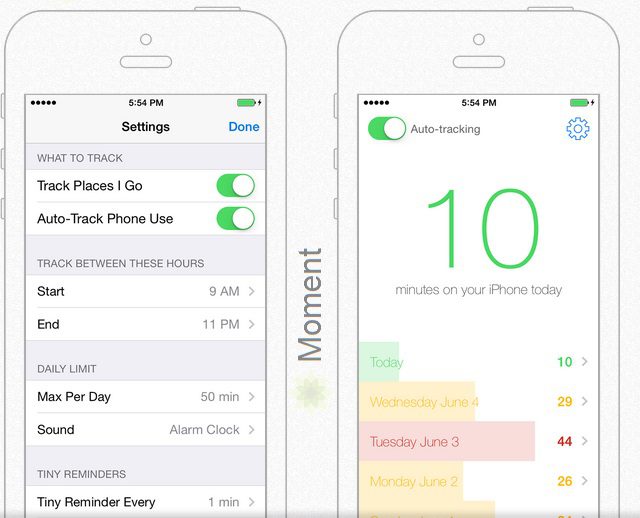 A newly developed app "Moment" by Kevin Holesh helps you to check your addiction to your phone but this app is available for iPhone users only, Android users have to wait for some more time.
This app shows your daily usage in minutes but it doesn't show the minutes usage app wise i.e. out of your total time, how much you spent on Facebook or WhatsApp, it doesn't show. But certainly this app is very useful to control your addiction to your iPhone.
After installing this app to your iPhone and setting it, it goes invisible and lets you know about your usage of phone. It gives you alerts when you cross your daily usage limit.
Category: Applications
I have always been a fan of writing and love to share information on latest technologies, mobiles, gadgets and social media. Sharing and acquiring knowledge is a boon, do let's share as well as acquire it. I am very much fond of Coffee.