BSNL is all set to launch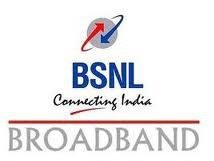 five new broadband plan that will offer unlimited internet but with FUP. New unlimited broadband plans starts from FMC of Rs 599 in which customer will be able to use 10GB of data at high speed of 2Mbps and after crossing this limit, the download speed will reduce to 512Kbps, this speed is not bad now a days.
For second unlimited broadband plan, customer have to pay FMC of Rs 799 for which they will be able to use 20GB of data at high speed of 4Mbps and after this limit, the speed will reduce to 512Kbps.
Other three unlimited plans offer 50GB data at different FMCs at Rs 991, Rs 1499 and Rs 2499 and customers will get 8Mbps, 16Mbps and 24Mbps respectively till they use 50GB but after crossing this limit, the download speed will reduce to 512 Kbps, 1Mbps and 1Mbps respectively.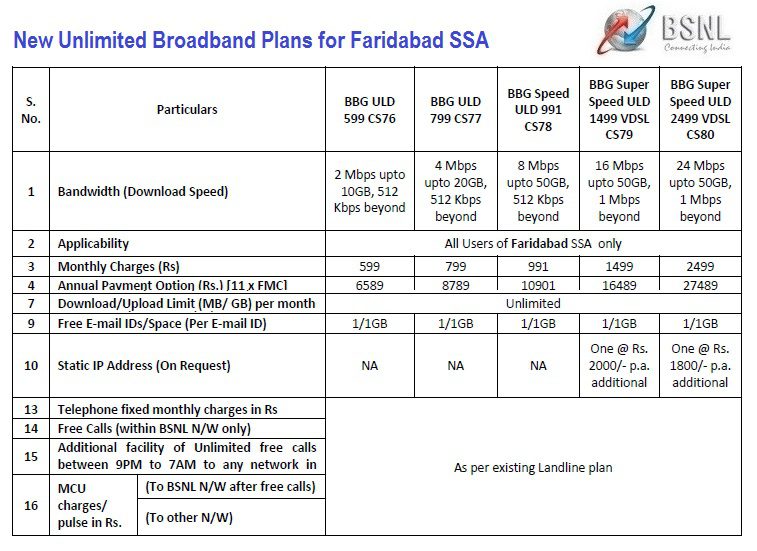 BSNL have launched these plans for Faridabad SSA only on promotional basis and will be available from 5 October, 2015 but it is sure BSNL will launch these plans on PAN India basis very soon.
Because these plans are very competitive as offered by other Cable TV operators and if customers will get download speed as promised in the plan then it is sure Cable TV operator will get tough competition from BSNL.
The single advantage of Cable TV operators is that they offer high volume of data at very high speed.
Are you aware about unlimited broadband plans offered by Cable TV Operators ?
Category: Broadband
I have always been a fan of writing and love to share information on latest technologies, mobiles, gadgets and social media. Sharing and acquiring knowledge is a boon, do let's share as well as acquire it. I am very much fond of Coffee.