BSNL, India's largest state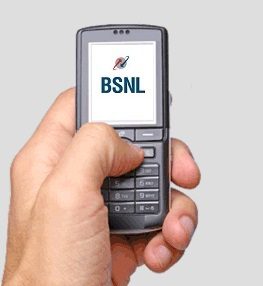 run telecom service provider, is all set to one more hike of their data tariff which will certainly fetch more money from customer's pocket.
Those who use data services on their prepaid mobile numbers, they are currently being charged at the rate of 2p/10KB and this rate is also applicable for additional data usage after consuming free data allowance in a data pack, if a customer has loaded data pack STV or Combo pack.
But now this rate is going to be increased from 2p/10KB to 3p/10KB starting from 15 December, 2015.
Most of the private operators are also charging 0.3p to 10p per 10KB viz Airtel charges 3p/10KB, Vodafone and MTNL charges 2p/10KB, RCOM charges 0.3p/10KB, Idea charges 4p/10KB while Tata DoCoMo and Aircel charges 10p/10KB.
BSNL has also announced a launch of new Data STV at price of Rs 3099 which will offer 15GB of high speed data plus unlimited voice calls on their own network and 500 minutes free for calls on other networks. It will come with validity of 30 days only.
It has also made three existing data STVs more costlier either by increasing price, or reducing free data allowance. Like its data STV of Rs 821 will now offer 6GB free data in place of existing 7GB data. The price of data STV of Rs 1011 has been increased from Rs 1011 to Rs 1099 and free data has been reduced from 10GB to 9GB but its validity has been increased from 30 days to 60 days.
BSNL has given most benefit in its data STV of Rs 1949 in which free data allowance has been increased from 20GB to 21GB and its validity has also been extended from 60 days to 90 days.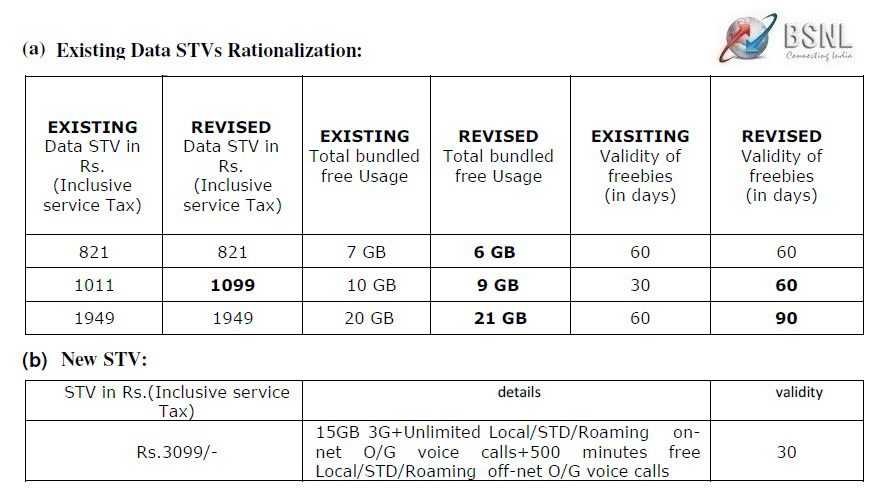 Most of the mobile operator including BSNL don't inform about hike of their tariffs so keep visiting this blog for update on tariffs.
Category: Data Usage
I have always been a fan of writing and love to share information on latest technologies, mobiles, gadgets and social media. Sharing and acquiring knowledge is a boon, do let's share as well as acquire it. I am very much fond of Coffee.