Bharat Sanchar Nigam Limited (BSNL)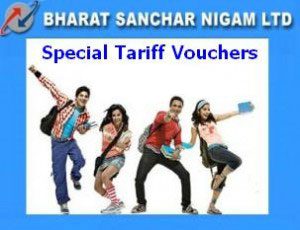 have once again revised features of few of its special tariff vouchers (STV). Just few days back, BSNL modified the feature of some STVs but due to some technical reasons, two of them again revised by allowing the customer to make limited calls either local or STD, instead of earlier version of STD calls only. Like STV of Rs 574 and Rs 1494 now allow user to make free call either local as well as STD.
One more STV of Rs 44 also modified to charge the all calls at the revised call rate of 1.2paise per 2 sec. Earlier after loading this STV of Rs 44, customer could be able to make all calls at the rate of 1p/2sec. In other words, BSNL have hiked call rate by 20% for this STV. The modified feature of STV of Rs 44 will come in effect from 14-June-2013.

Category: Call Rates
I have always been a fan of writing and love to share information on latest technologies, mobiles, gadgets and social media. Sharing and acquiring knowledge is a boon, do let's share as well as acquire it. I am very much fond of Coffee.