The stunning ad campaign of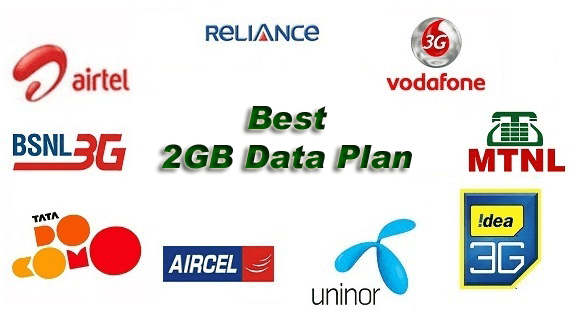 Idea cellular #Ullumatbano in Media is focused on importance of Internet on your mobile phone and gives a message, how instant information on your mobile helps you to take a decision.
To use the internet on your mobile phone, we must also consider the cost of data plans, specifically designed for use of Internet on mobile phone otherwise, without a specific data plan, you can use Internet on your phone but its usage costs are like 2p/10KB etc.
Mobile phones are used mostly for internet usage in comparison of making voice calls or messaging. Either Internet is used for surfing, downloading apps, music, videos etc or chatting on free apps like Whatsapp, WeChat, Line, Facebook messenger etc. , all these actions consumes data from your data plan even you use free apps for chatting.
So you should wisely choose the data plan that suites your budget so let us see which operator has best data plan for a moderate customer who uses Internet on phone and consumes nearly 2GB data a month. We will analyze here prepaid data plans so that we can conclude which data plan is most suitable for a budget conscious customer.
Let us start from Idea cellular who is running a stunning series of "Ullu mat banao" ad campaign in media. Idea offers 3G data plans, 1GB data plan for Rs 249 while its 2GB data plan costs Rs 451 (the cost may be plus or minus Rs 4 in different circles). The overage charges are 2p/10KB. The overage charges are for extra data usage after consuming allowed data as per data plan.
Let us now see what other Indian mobile operators have best offers for you.
India's largest mobile operator, Airtel has 3G data plans. It offers 1GB data plan for Rs 249 but for Rs 449, the company offers 2.5 GB data plan. Airtel also offers 4G data plans on some selected brands of Smartphones. It don't offer 4G prepaid data plans but offers 2GB 4G postpaid data plan at 3G rates i.e. Rs 450 only. 4G Data plan of 2GB is available in Kolkatta, Pune, Chandigarh, Mohali and Panchkulla but in Bengaluru, 4G data plans starts from 3GB that costs Rs 650.
Aircel also offers 3G data plans, 1GB data plan is priced at Rs 128 while 2GB data plan costs Rs 255.
Tata DoCoMo has 3G 1GB data plan for Rs 175 in Karnataka telecom circles (**) but in other circles it offers 1GB data plan for Rs 255 with 0.5GB extra for free so effectively you get 1.5GB for Rs 255 only. Company offers 2.5 GB data plan for Rs 351. But the overage charges are 10p/10KB.
Reliance Communication (RCOM) offers 3G data plans at 2G rates, its 1GB 3G data plan costs Rs 156. Company has priced 1.5GB at Rs 246 and 3GB data plan costs Rs 492.
Vodafone offers 3G 1GB data plan for Rs 124 and 2GB data plan for Rs 249 for customers of Chennai and Tamilnadu only(*) while in some other circles, company offers 25% extra on 2GB data plan so finally customer gets 2.5GB for Rs 451. Data plan of 1GB costs Rs 250 in most of circles.
Govt Owned PSU, BSNL offers 1GB 3G data plan for Rs 139 and 2GB data plan costs Rs 251 only in all telecom circles. MTNL, Delhi offers 1GB data plan for Rs 175 and 3GB costs Rs 450 while MTNL, Mumbai offers 1.3GB data plan for 250 and 2GB data plan for Rs 299 only.
Uninor offers data packs on 2G/EDGE (***) but it has cheapest data plan among all operators. Its 1GB data pack, to be used in night from 11:00PM to 7:00 AM, costs Rs 27 only. The operator has 2GB data plan priced at Rs 125 only. The overage charges are higher i.e. 20p/20KB.
As per above, you can easily judge which operator is offering budget data plan but before choosing the operator, you must also check the network coverage in your locality so that you can use data plan on your phone smoothly.
Category: Data Usage
I have always been a fan of writing and love to share information on latest technologies, mobiles, gadgets and social media. Sharing and acquiring knowledge is a boon, do let's share as well as acquire it. I am very much fond of Coffee.