AT&T, USA has announced bump up the data allowance to its GoPhone prepaid customers under $45 and $60. Starting February 20, GoPhone customers will get increased amount of high speed data in their plan, from 1GB to 1.5GB in $45 plan and from 2.5GB to 4GB in its $60 plan. The customers on $60 plan will also enjoy unlimited calling to Mexico.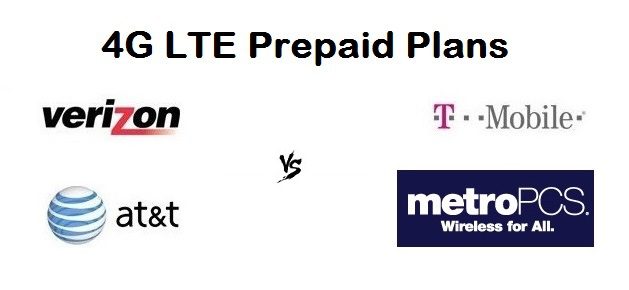 Do you think, this is the time for AT&T customers to cheer up ?, let us see what other rival carriers are offering to their prepaid customers.
T-Mobile is offering prepaid plans at $40, $50 and $60 with unlimited talk, text and 1GB, 3GB and 5GB of 4G data usage respectively. Here T-Mobile is winner because it offers 2GB more data in $60 plan as compared to AT&T.
T-Mobile's own prepaid arm MetroPCS offers even better plan as compared to T-Mobile, it offers 2GB high speed data in its $40 plan but it offers 4GB data in $50 plan which is not a better deal as compared to T-Moible's own prepaid plan.
Verizon customers can get 4.5GB data for $65, how ?, Verizon's "ALLSET"  $45 plan offers 1GB and if customer sign up for AutoPay, it offers additional 500MB that means customers get total 1.5GB plus unlimited talk and texting. Verizon also have "Bridge data", you can buy additional 3GB data for $20 with a validity of 90 days hence you can get 4.5GB data at 4G speed for just $65.
It is reported that starting March 1, 2015, Verizon is launching a new prepaid plan at $60 that will allow 2.5GB  4G data for 30 days period. 500MB data will also be added to those customers who will sign up for auto pay, totaling 3GB at $60.
Category: World Telecom
I have always been a fan of writing and love to share information on latest technologies, mobiles, gadgets and social media. Sharing and acquiring knowledge is a boon, do let's share as well as acquire it. I am very much fond of Coffee.