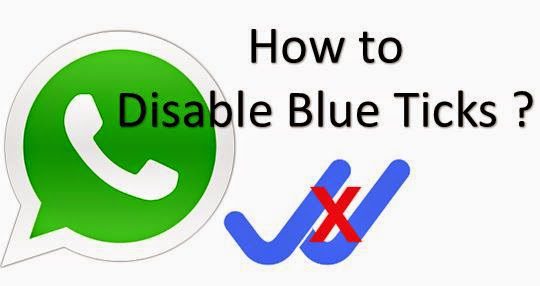 Recently WhatsApp introduced a feature of double blue ticks which means that message sent by you has been read by the receiver and you are also able to see the exact time when the message was read but this feature of Read receipt may not be healthy for some relations like Husband-wife, lovers etc.
It is reported in media that with this feature of Read receipt, a couple have divorced because the message sent by hubby was read but not replied in time.
Taking such concerns, WhatsApp have again quietly released another new version 2.11.444 which allows users to disable read receipt i.e. the sender can't come to know that when the recipient read the message.
Just follow below steps to disable the blue coloured read receipts on WhatsApp's Android app:
1. Make sure that your smartphone is running on Android 2.1 or a newer version.
2. Go to settings menu and enable 'Download from Unknown Sources' in the Security tab
3. Now go to the WhatsApp website and download the APK (application) file available under www.whatsapp.com/Android/  otherwise you may wait for update alter on your own smartphone for WhatsApp new version.
4. Once the APK file is downloaded to your device, tap the 'Install' option.
5. Now that WhatsApp has been updated to new version, now select WhatsApp Settings > Account > Privacy. Under the Privacy tab, uncheck the Read Receipts option.
Disabling Read receipt is not applicable to group messages and will let sender of message in the group  know when you've read a message. Also, once you uncheck the Read receipt option, you won't be able to view blue double-check marks when you send a message as well.
Category: Applications, How to
I have always been a fan of writing and love to share information on latest technologies, mobiles, gadgets and social media. Sharing and acquiring knowledge is a boon, do let's share as well as acquire it. I am very much fond of Coffee.