Airtel is the fourth operator which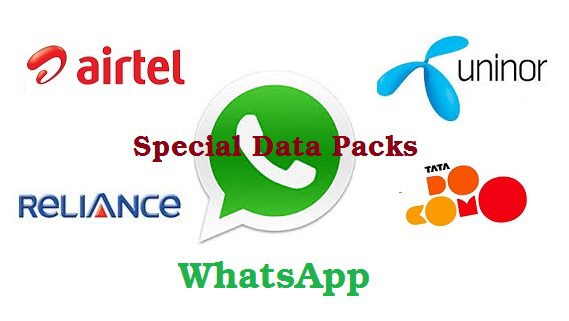 has finally launched dedicated WhatsApp data plans for its all customers across the country for a price ranging from Rs 36 to Rs 49 according to circles. The operator has fixed lowest price of Rs 36 for Jammu & Kashmir and highest price of Rs 49 for Mumbai customers.
With these dedicated WhatsApp data plan, the operator is offering 200MB data usage but it has not mentioned anywhere about the charges after crossing this limit. Believe it, after this data limit of 200MB, any additional data usage will be charges as per your present data plan.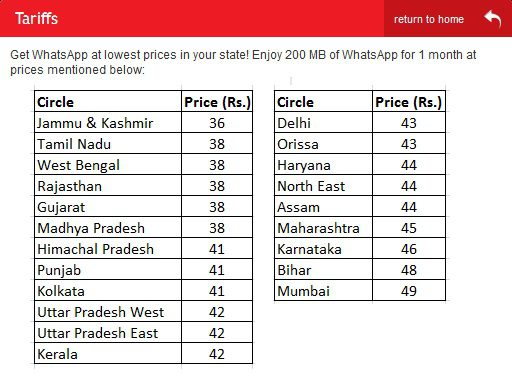 Airtel customers can activate WhatsApp data pack by messaging "WhatsApp" to toll free number 121.
WhatsApp has become the world's most usable messaging app and it has more than 50 million active customers in India. WhatsApp has also crossed 500 million users worldwide after acquiring it by Facebook and voice call facility is about to launch for WhatsApp users.
Reliance brought dedicated WhatsApp data plan prices at Rs 16 for unlimited use of WhatsApp a month in 2012 while Tata DoCoMo had launched two special data plans for WhatsApp for price of Rs 15 for 15 days and Rs 30 for 30 days with unlimited data usage.
Recently Uninor has launched Sabse Sasta WhatsApp data plans for one day, one week and one months for Rs 1, Rs 7 and Rs 15 respectively with truly unlimited data usage for the WhatsApp.
Airtel's WhatsApp data pack is almost three times costlier  and it is also not offering unlimited data usage as compared to Uninor's !!
Category: Applications, Data Usage
I have always been a fan of writing and love to share information on latest technologies, mobiles, gadgets and social media. Sharing and acquiring knowledge is a boon, do let's share as well as acquire it. I am very much fond of Coffee.