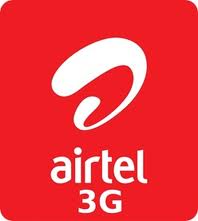 In an unprecedented move, Airtel have changed its terms and condition by which making a voice call on data network, VoIP (Voice over Internet Protocol)  would be more costly. This will affect those customers who are using Skype, Viber or LINE applications frequently for making voice calls. You have loaded the data pack even though your voice call on these application will cost you more at the rat of 4p/10KB on 3G network. If customers has not subscribed to 3G service then they will be charged at even more at the rate of 10p/10KB in 2G network.
Understand this by considering that even you have loaded 1GB data pack for which you have already paid approximately Rs 250 but when you will make voice calls by using free voice call applications like skype, viber or LINE, the data used for such voice call will not be deducted from this 1GB data pack. Even they will be charged separately @4p/10KB or @10p/10KB as per network usage.
Last line of terms and condition of 3G data tariff at Airtel website says following
All Internet/data packs or plans (through which customer can avail discounted rate) shall only be valid for internet browsing and will exclude VoIP (Both incoming/ Outgoing).
VoIP over data connectivity would be charged at standard data rates of 4p / 10 KB (3G service) and 10p / 10 KB (2G service).
So now onwards be ready to pay more for making Free voice calls from your smartphones/tablets.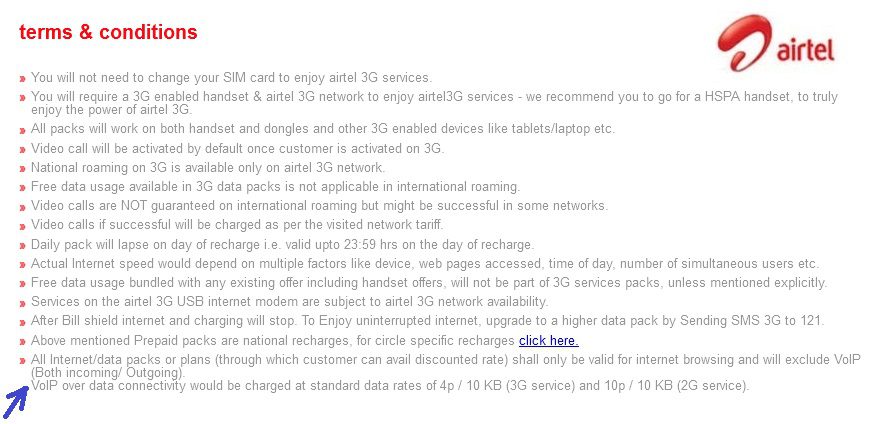 You can also see the new terms and condition by clicking here
Category: Applications, Data Usage
I have always been a fan of writing and love to share information on latest technologies, mobiles, gadgets and social media. Sharing and acquiring knowledge is a boon, do let's share as well as acquire it. I am very much fond of Coffee.