After the success of the Smart Tab Android tablet, Vodafone UK has again unveiled the new own branded Smart Tab II bundled with free data usage for its UK customers. The tablet is made by Lenovo and is named Vodafone Smart Tab II.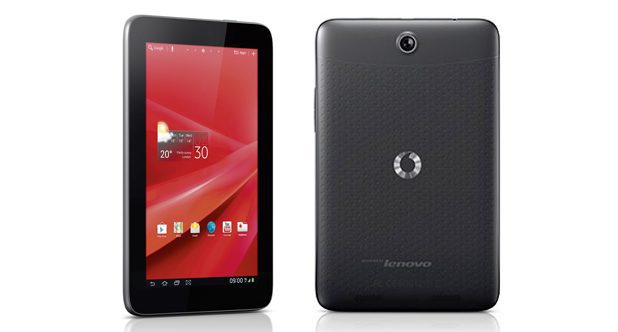 This Smart Tab II has a 7-inch capacitive multitouch display with a 1024 x 600 pixels resolution and is powered by single core 1 GHz processor and runs on Android 4.0 ICS operating system. TisRAMit might have
Smart Tab II has 4GB  internal memory and has a expandable memory card slot to expand the memory up to 32 GB. Other features of the 7-inch Vodafone Smart Tab II include a 2-megapixel rear-facing camera, a 0.3-megapixel front-facing camera, connectivity on 3G and Wi-Fi  so that you may watch videos, stream music and download any of the 600,000+ apps stocked on the virtual shelves of the Google Play store for Android and a 3550 mAh  battery.
Vodafone says that the 7-inch Smart Tab II is ideal for entertainment and business purposes. Vodafone customers can get the Smart Tab II for £29 on 24 month contract for plans costing at least £20 monthly. That price plan includes 2 GB of mobile Internet data allotment and 1 GB of data allotment on Wi-Fi networks. Vodafone will also offer the tablet on a contract free plan and people not wanting the contract, can pay £149 for pay-as-you-go (PAYG) mobile Internet service but in this case you'll get 500MB of data for every 60 days, with top ups costing £5 for 30 days.
Category: Tablet, World Telecom
I am tehnocrate and love to share my views and technical knowledge on all types of topics related to telecom, social media and gadgets. I just love tea and food.