Surprisingly Vodafone and Idea,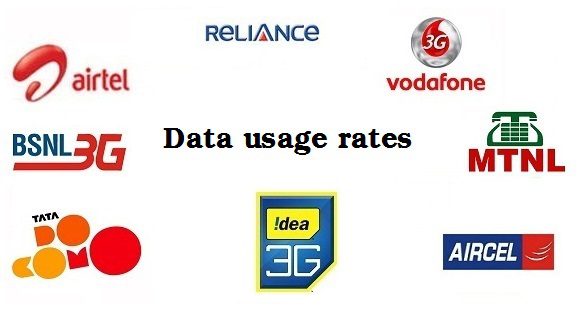 both has taken a bold step in present fierce competitive market, both have increased the data rate and fixed it at 4p/10KB for all 2G and 3G customers.
No doubt, the consumption of data usage in increasing day by day with penetration of more smartphones in the market. Both mobile operators claims that their new data rates are most attractive and lowest but I hope you all are aware that Govt owned PSU, BSNL is charging at very low data rates 1p/10KB for their postpaid customers but BSNL prepaid customers pays 2p/10KB. Another Govt PSU, MTNL is also charging data usage @2p/10KB.
If we look at the rates of other private mobile operators, Tata DoCoMo and Aircel charges at the rate of 10p/10KB while Airtel charges @3p/10KB. RCOM has cheapest data rates, it charges at just 0.3p/10KB for additional data usage in any data pack but data rates for Pay as You Go (PAYG) is 10p/10KB for prepaid. Postpaid customer under PAYG gets charged at 10p/10KB up to 50MB and after that 1p/10KB.
Above rates looks cheaper but if we do some math, we will find that these rates are the most costliest. If we calculate for 1MB at the rate of 2p/10KB then it comes Rs 2.048, it means if you consume 1GB then you have to pay Rs 2048 !!.
Category: Data Usage
I have always been a fan of writing and love to share information on latest technologies, mobiles, gadgets and social media. Sharing and acquiring knowledge is a boon, do let's share as well as acquire it. I am very much fond of Coffee.