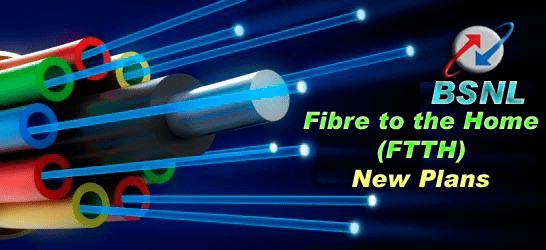 Under the prestigious project of Govt of India, almost 2.50 lakh Gram Panchayat are being connected on optical fiber to provide multiple of services to villagers. A common service center (CSC) will also being setup at which villagers can use telecom facilities.
BSNL today has announced an exclusive Broadband plan for these CSCs at GramPanchayat level where users will use Internet at high speed, up to 10Mbps download speed at very nominal charges, to be decided at CSC level.
BSNL will provide Broadband Plan Fibro ULD 7225_GP-NOFN on fiber for a monthly rental of Rs 7225 to CSCs and under this plan, Unlimited data may be used without any FUP at download speed up to 10Mbps flat. There is also annual payment option by which Gram Panchayat may deposit total Rs 79475 for full one year. This plan will be available starting from 5-November-2014 across the country.
Category: Broadband
I have always been a fan of writing and love to share information on latest technologies, mobiles, gadgets and social media. Sharing and acquiring knowledge is a boon, do let's share as well as acquire it. I am very much fond of Coffee.