Do you know ! you can now get 2GB under Verizon's single line plan of $60 ? Yes, Verizon has  revamped its single line plan $60 with increased data allowance from 1GB to 2GB.
Or I should say that Verizon has reduced its existing $75 single line plan to $60 !! So now Verizon has just one Single line plan at $60 only.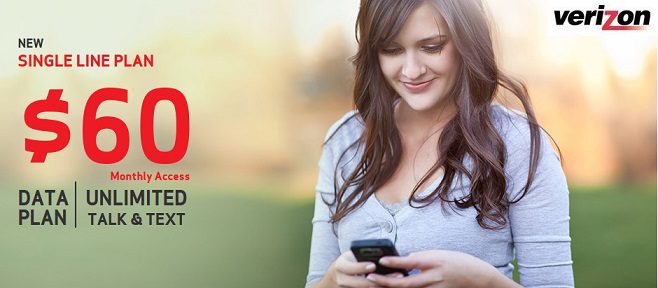 Anyway, under the new $60, customers will now enjoy 2GB data along with unlimited talk and text per month. If customer uses more data, then they will be charged at the overage rate of $15 for every 1GB. Customers, who purchase device from Verizon under Edge device payment plan, are eligible for discount of $10 on this plan so their monthly bill would be $50 only.
There is no point in comparing this single line plan $60 with Verizon's MORE Everything plan with 2GB of data because More everything plan is for sharing with many but still if we dare to compare it, you will find that 2GB data More Everything plan costs $90 ( Device access fee $40 plus $50 for 2GB data) and Edge customers get this More Everything plan with discount of $10 i.e. $80 per month.
As compared to other carriers, it is in line with others, T-Mobile's 1GB plan costs $50 and 3GB plan comes for $60 only. Sprint has single line plan of $55 which offers 1GB data plus unlimited talk and text. AT&T's similar offering costs $65 per month. Hence concluding T-Mobile's plan is still cheapest among all four carriers and AT&T has costliest.
Category: World Telecom
I have always been a fan of writing and love to share information on latest technologies, mobiles, gadgets and social media. Sharing and acquiring knowledge is a boon, do let's share as well as acquire it. I am very much fond of Coffee.