Verizon today launched new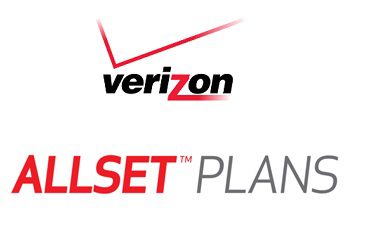 prepaid plans "ALLSET Plans" with more flexibility, no annual contract and affordable to fit individual mobile needs.
The new ALLSET™ PLANS starts from $35 for basic featured phones and $45 for smartphones.
The prepaid plan $35 for basic phone offers 500 minutes for voice calling and unlimited texting plus 500MB of data usage at 3G speed.
The $45 price plan for smartphone offers unlimited texting, calling and 500MB data but those who enroll in Auto Pay, can enjoy double data 1GB. The plan also offers unlimited texting to Canada, Mexico and Puerto Rico so that you may be in touch with your friends and family residing in these countries.
Early birds, new customers, will also receive 1000 minutes a month for free calling to yours friends and family residing in Canada and Mexico as per a limited period offer.
If still data offered with the prepaid plans is not sufficient, you can add additional data with BRIDGE DATA options which have three options. You can add 500MB Bridge Data with 30-days expiration by paying extra $5, 1GB data with 90-days expiration by paying $10 and 3GB data with 90-days expiration by paying $20 only. The best feature of Bridge Data is that any unused Bridge Data moves to next cycle.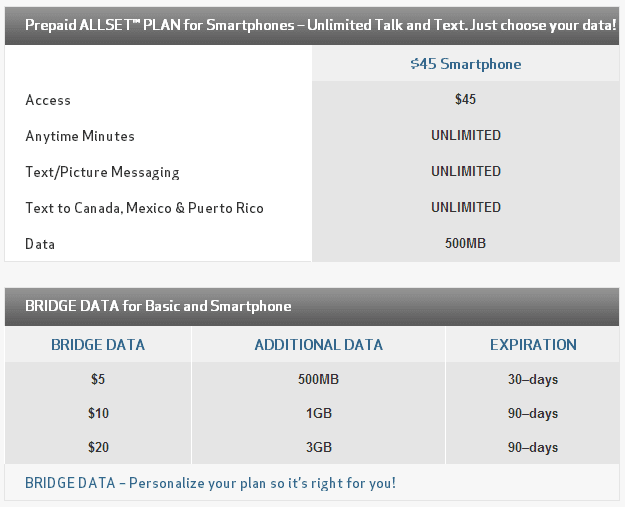 You can extend expiration date by adding few more bucks to your prepaid account as shown below:
Pay $15 – $29.99 and use the ALLSET plan  for 30 days
Pay $30 – $74.99 and use the ALLSET plan for 90 days
Pay $75 – $99.99 and use the ALLSET plan for 180 days
Pay $100 or more and use the ALLSET plan for 365 days
In 2003, Verizon started to offer prepaid plans for $60 for unlimited talk, text plus 2GB data and for $70 you were offered 4GB data along with unlimited voice and texting. As compared, Verizon reduced price of prepaid plans drastically but also reduced data allowances.
Source: Verizon
Category: World Telecom
I have always been a fan of writing and love to share information on latest technologies, mobiles, gadgets and social media. Sharing and acquiring knowledge is a boon, do let's share as well as acquire it. I am very much fond of Coffee.