USA: Keeping a vigil on your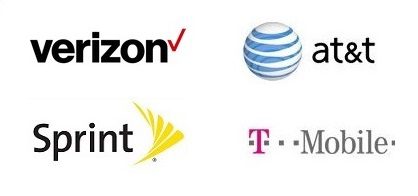 Mobile security as well its usage is necessary of today's time. Ignorance may either increase your mobile bill or if phone stolen, you may loose your very sensitive data stored on your mobile.
So here is a list of some useful service codes that gives you access to information fast and free. These short codes may be used with both monthly and prepaid phone plans.
T-Mobile
Account and phone information

Short codes for Call services for T-Mobile customers

Pay in Advance for Prepaid customers

Sprint
The list of short codes is given below in which Airtime charges apply when dialing * and # numbers with the exception of *2, *3, *4, *5, *7, *911, #911, 611 and #ROAD and some of these codes may or may not work in a roaming coverage area (including *2, *3, *4, *5, or #ROAD).

AT&T
AT&T customers can use following short codes for management of their mobile phones

Verizon Wireless
Following short codes may be used by Verizon customers. All codes are free and doesn't use any minutes from your allowance

Hope, these short service codes may serve your purpose and useful. If any new codes comes in your notice, pl put in comment to update the post.
Category: World Telecom
I have always been a fan of writing and love to share information on latest technologies, mobiles, gadgets and social media. Sharing and acquiring knowledge is a boon, do let's share as well as acquire it. I am very much fond of Coffee.