Mobile World Congress (MWC-2013) is going to be concluded today
and in last four days world got the latest and best technology from the masters like Samsung, Sony, Asus, HP, Lenovo, LG etc. The gadgets announced in the events at MWC were fantastic and one of them grabbed the title of thinnest and lightest, tablets that works like smartphow and makes voice calls and other one smartphone that become tablet on docking a station.  Now let us look at the some of the best tablets shown at MWC 2013.
With that, here are some of the top tablets unveiled at MWC .
HP Slate 7 
HP bust out the biggest surprise by its announcement of first Android operated tablet Slat7, earlier all the tablet from HP were WebOS Touchpad. The HP Slat7 is a budget tablet which is priced at just $169 with a unique feature of ability to print. Yes, you can print from a range of different applications over Wi-Fi or directly over USB.  Another best of the tablet is that Beats audio is integrated, so your tunes and movies will sound better than on any other typical tablet.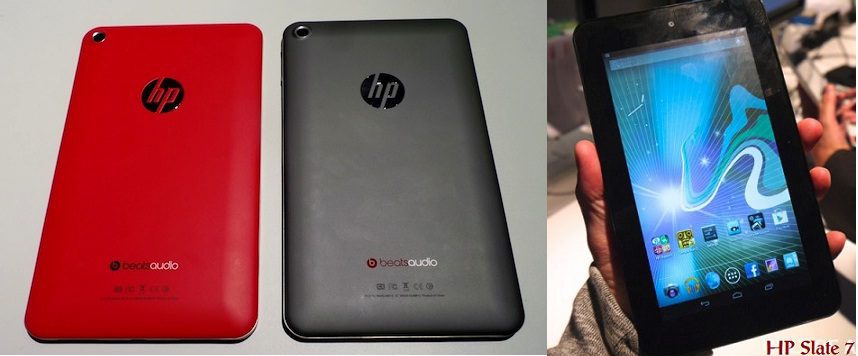 The HP Slat7, a 7 inch tablet running on Android 4.1.2 Jelly Bean operating system, has been powered by a 1.6GHz ARM Cortez A9 dual-core processor. The slate 7 has a HD 1,024×600-resolution display and 8GB of internal storage which can be further expanded by a  microSD card slot.
Lenovo A3000:
Lenovo announced three new Android-powered tablets Lenovo A1000, Lenovo A3000  and Lenovo S6000  to match the consumer needs for both ultra-portable tablet and multimedia performers but out of these three, 7 inch Lenovo A3000 is said to be the best tablet.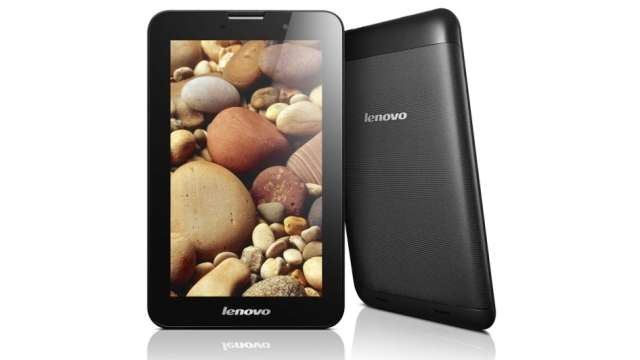 The all-new A3000 offers the powerfull quad-core 1.2 GHz Media Tek processor and has a 7-inch IPS display with 1024x600p resolution. It comes with microSD card slot to expand capacities ranging up to 64GB and  with the option of 3G connectivity. Along the waist, it measures 11 mm and weighs 340 gm. 
Sony Xperia Tablet Z
The Japanees manufacture Sony unveiled the world's slimmest and thinnest waterproof tablet-Xperia Tablet Z. The tablet can work while submerged in water for 30 min.  With 6.99 mm thick and 500 gms, this 10.1 inch tablet has incredibly crisp and vibrant HD display of 1080p.

The Android Jelly Bean 4.1 operated tablet is powered by a powerful 1.5GHz quad-core Snapdragon S4 Pro processor. It has 8 MP rear camera and 2MP front facing camera for HD video chat. Pricing has yet to be confirmed, but it were whispers that the Tablet Z  Wi-Fi only model is priced at £399  and its 4G LTE capable device is priced at  £499.
Asus Fonepad
Asus unveiled two unique gadgets, Asus Padfone Infinity which is basically a smartphone and when docked into a station which also have a 10 inch large screen, smartphone becomes tablet.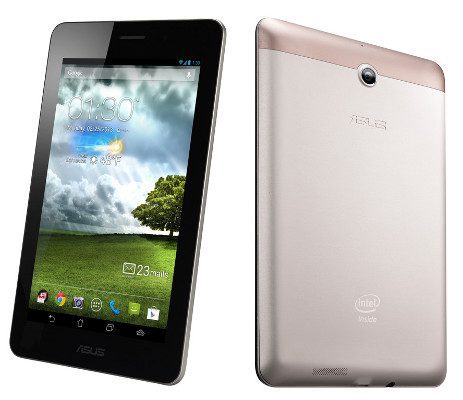 Another one is Asus Fonepad which is  a 7-inch tablet with voice calling capabilities. It's also powered by an Intel Atom processor, but still runs Android. It's reasonably priced at $270, but the utility of a tablet that can make phone calls remains to be seen. For more details see our post ….
Samsung Galaxy Note 8
Samsung has unveiled the Galaxy Note 8.0, an Android Jelly Bean tablet which offers both the portability found on the Nexus 7 and iPad Mini but then also throws in 3G connectivity and Samsung's S Pen technology.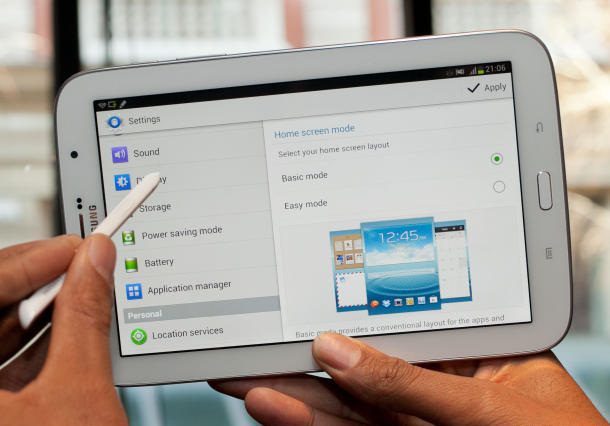 The Note 8.0 is powered by a 1.6GHz quad-core processor, 2GB RAM and internal memory of  32GB with a microSD card slot letting you expand it up to 64GB. There's a 5MP snapper on the back and a 1.3MP camera on the front for video-calls on the 8-inch 1280×800 189ppi display. You'll also find an S Pen rather neatly tucked into the bottom of the tablet.
Samsung has created the Note 8.0 to be held in one hand, whilst the S Pen has been utilised to full effect with a range of exclusive apps including an S Pen-optimised version of Flipboard.
LG Optimus G Pro
This  LG Optimus G Pro is LG's first full HD, super-sized 5.5-inch Android Jelly Bean phablet that is powered by Qualcomm's new quad core Snapdragon 600 processor clocked at 1.7GHz. It has 1920x1080p resolution. The phablet have 13 MP rear camera and 2.1MP front camera.
Other key spec includes 2GB of RAM, 32GB of on-board storage, and a whopping 3,140mAh battery to ensure it can go more than a day before conking out. It's a 4G LTE phablet, so internet connectivity is smooth. LG's latest phablet Optimus G Pro is a superior device to Samsung in terms of pure specifications.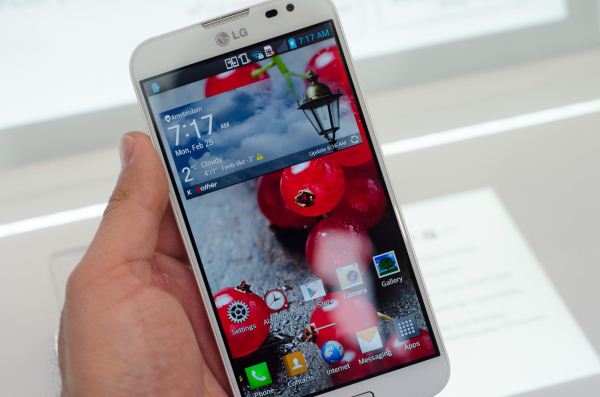 It runs on Android 4.1.2 Jelly Bean and it has unique QSlide feature, which enables you to drag and drop up to three apps around the screen. The phablet is powered by a removable 3,140 mAh battery as well. The LG Optimus G Pro is due to hit Europe in Q2, and price is yet to be released.
Category: Tablet
I am tehnocrate and love to share my views and technical knowledge on all types of topics related to telecom, social media and gadgets. I just love tea and food. Follow me on