UK's mobile operator,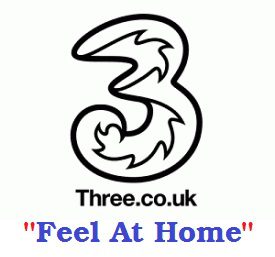 "Three" has included USA in its plan of "Feel at Home". That means now customers of "Three" UK can roam in USA without paying anything extra as roaming charges.
This plan lets customers of "Three" to use their phone, tablets or dongle while traveling in 11 countries, including USA, in exactly the same way as they use it in UK without any additional roaming charges. This plan can be availed by customers who are with "three" mobile operator, more than 30 days.
If a "Three " UK's customer visits USA, then customer must keep in mind following salient feature of "Feel at Home" .
All incoming calls from UK numbers are free
Make calls to UK numbers at the same rate asif you are in UK
Texting to a UK number will be charged at the same rate at it is being charged while in UK
Use data plan at the same rate at your local UK rates
Calls and texting to a local US number will be charged as per International charges, calls will be charged @£1.40/min and text will be charged @35p/messages
Receiving calls from a USA number will also be charged, calls @99p/min , receiving texts from all over the world will be free during roaming.
The big attraction of this Feel at Home plan is that while roaming in USA , you will use 1GB of Internet data on your phone for just £7.50 while the US customer, a T-Mobile's customer uses data plans on their smartphones, starting from $50 which comes with 500MB of data only and includes unlimited talk and texting.
"Three" UK's customers can also enjoy "Feel at Home" benefits in countries Australia, Austria, Denmark, Hong Kong, Italy, Indonesia, Macau, Republic of Ireland, Sri Lanka, Sweden and USA.
Category: Data Usage, World Telecom
I have always been a fan of writing and love to share information on latest technologies, mobiles, gadgets and social media. Sharing and acquiring knowledge is a boon, do let's share as well as acquire it. I am very much fond of Coffee.