Presently when you receive a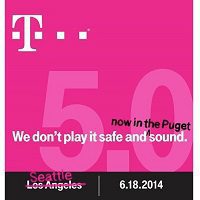 phone bill in US, you find lots of taxes which all together may be as much as 15% of total bill amount. The taxes are not uniform across the nation and vary from city to city.
Hints are coming that T-Mobile will shake the wireless market one again by announcing much hyped move Uncarrier 5.0 on June 18, 2014 at Seattle, Washington. Mr Legere, CEO, may announce rates plans inclusive of all taxes and regulatory fees for post paid customers.
With this move, all the rate plans will have same rates across the nation, simple and clear
Keep visiting this blog for further details about this announcement Uncarrier 5.0
Category: World Telecom
I have always been a fan of writing and love to share information on latest technologies, mobiles, gadgets and social media. Sharing and acquiring knowledge is a boon, do let's share as well as acquire it. I am very much fond of Coffee.