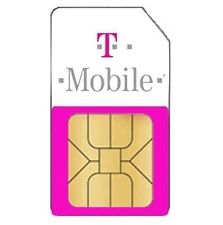 Starting August 17, 2014, T-Mobile's Pay As You Go (PAYG) plans are getting simpler and more affordable. T-Mobile is ending differential charging for voice calls and messages for PAYG customers and now will offer talk and text services at a clear-cut flat rate plus ability to add 4G LTE data plan to their PAYG plan.
Currently PAYG customer had to pay from $0.10 to $0.33 per minutes for voice calls or for per messages and they also don't allowed to add 4G LTE data plans to their PAYG plans. But now, in the revamped PAYG plan, they will get PAYG plans at as low as $3 monthly minimum and get charged at flat rate of $0.10 for talk or texts and they too could also choose a 4G LTE data plan out of two "1 day pass" or "7 day pass".
4G LTE data plan for 1 day would cost just $5 and offers 500MB data at 4G LTE speed while 7 day 4G LTE data pass, which offers 1GB data, will cost $10 only.
The new revamped PAYG plans would be very helpful for those parent who wants to give their child a phone for emergencies; for an international traveler who wants to keep a number while traveling US; a budget conscious college student who wants to add data; or just someone who doesn't yet need unlimited talk, text and data.
Category: World Telecom
I have always been a fan of writing and love to share information on latest technologies, mobiles, gadgets and social media. Sharing and acquiring knowledge is a boon, do let's share as well as acquire it. I am very much fond of Coffee.