T-Mobile has given a befitting reply to Sprint's "disruptive" offer by an attractive and amazing offer to T-Mobile's Simple Choice customers for a limited time period starting August 29, 2014.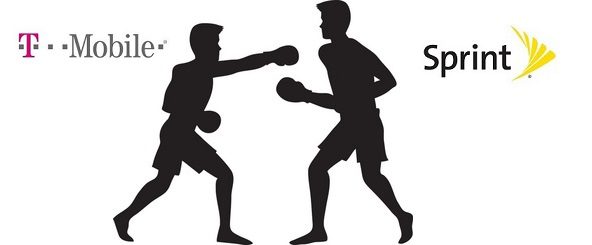 As per the offerings, if a T-Mobile customer convince his/her friend on Sprint (or AT&T or Verizon) network to switch to T-Mobile network, both will receive unlimited data free of charge for next 12 months. If T-Mobile customer is already on unlimited data Simple Choice plan, then he/she will get a $10 monthly discount for next 12 month.
As per the T-Mobile's official blog
"Starting next week, whenever a T-Mobile Simple Choice customer throws a lifeline to a Sprint (or AT&T or Verizon) customer and brings them to the Un-carrier, both receive unlimited LTE data for a full year on T-Mobile's blazing-fast LTE network, at no additional charge. T-Mobile Simple Choice customers who already have unlimited LTE data receive a $10 credit each month for twelve months."
To avail the benefit of the offer, T-Mobile has explained as below.
"Rescuing a Sprint (or Verizon or AT&T or other) customer is simple. Starting next Friday, August 29th, T-Mobile customers just report their good deed at www.t-mobile.com/referral. You'll need your T-Mobile number and your friend's number they've ported over. When you report a successful rescue mission within 30 days of your friend's activation with T-Mobile, the unlimited LTE data service or bill credit for both of you will start that month."
Source [T-Mobile]
Category: World Telecom
I have always been a fan of writing and love to share information on latest technologies, mobiles, gadgets and social media. Sharing and acquiring knowledge is a boon, do let's share as well as acquire it. I am very much fond of Coffee.