USA: Nation's ultra fast LTE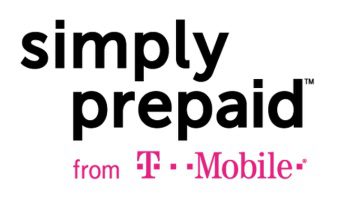 network, T-Mobile has revamped its Simply Prepaid Plans to add more customers or to attract more customers from its rival carriers. It has added 2GB more data in its all prepaid plans.
The customers of $40/month plan are now receiving 3GB of 4G LTE data in place of earlier free allowance of 1GB. Customers of $50 and $60 per month plan are getting 5GB and 10GB respectively as compared to earlier free allowance of 3GB and 8GB respectively.
To experience the blazing fast speed of 4G LTE network, T-Mobile has also removed restriction of max download speed of 8Mbps. Now the customers are experiencing true 4G LTE download speeds.
T-Mobile has also Simple Choice Prepaid plans priced at $50 for 2GB, $65 for 6GB, $80 for 10GB and $95 for 14GB but Simply Prepaid plans are differ in following areas.
Simple choice prepaid comes with feature of data stash by which customer can use its unused data in following months while this feature is not included in Simply Prepaid plans.
Simple choice prepaid plans included free roaming in Mexico and Canada while Simply prepaid customers can add it for $5/month add-on.
Simple choice prepaid offers free music (Music Freedom) and videos (Binge On) without using your free data allowance while Simply prepaid offer free music (Music unlimited) only
If we further compare these T-Mobile's Simply prepaid plans with other carrier's own prepaid plan as shown in below table, we see that customer  gets maximum free data allowance.
Category: World Telecom
I have always been a fan of writing and love to share information on latest technologies, mobiles, gadgets and social media. Sharing and acquiring knowledge is a boon, do let's share as well as acquire it. I am very much fond of Coffee.