USA: T-Mobile has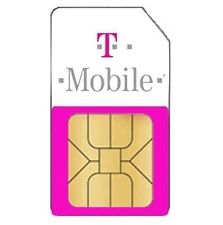 launched Data-Only plans with six options to choose from 2GB for $20, 6GB for $35, 10GB for $50, 14GB for $65, 18GB for $80 and 22GB for $95 per month. All plans also include unlimited texting but voice calls (except 911) are blocked.
The Data-Only plans are inspired by recent launch of Data-Only plans for all customers by MVNO Charge Mobile, which works on Sprint Network. But Sprint itself offers Data-Only plans to hard-hearing impaired mobile users. Sprint charges an additional $10 Premium Data add-on for unlimited data usage on new Smartphone activation with a 2-year agreement or upgrade while MVNO Charge Mobile is offering 1GB for $15 and if customer buy plans more than 3GB then MVNO charges $13 per GB.
These Data-Only plans are suited for those who need minimum talking and for which they may use voice calling apps like Skype or Whatsapp or Facebook Messenger.
Verizon Wireless also offers Data-only plans for hearing impairment mobile users at $55 for 2GB of Data including unlimited text messaging.
Category: Data Usage, World Telecom
I have always been a fan of writing and love to share information on latest technologies, mobiles, gadgets and social media. Sharing and acquiring knowledge is a boon, do let's share as well as acquire it. I am very much fond of Coffee.