USA: The new promotional offer war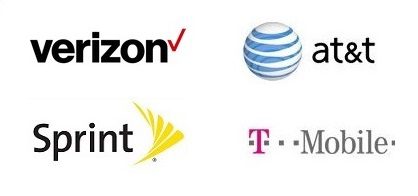 was started by Sprint when it had announced offering of same data sharing plan of other carriers at just half rate in addition to ETF up to $650, if they switch to Sprint.
In response to this, its close rival T-Mobile announced offering of unlimited free data for all its simple choice plan customers for three months under promotion of "Un-carrier Unwrapped".
The latest announcement from Mr Legere of T-Mobile is that Sprint customers, switching to T-Mobile, will get extra $200 credit each line along with unlimited data for three months. This offer can also be availed by Sprint's MVNO Boost Mobile and Virgin Mobile customers. T-Mobile further clarified that, to get $200 credit, you need not to trade your phone.
The best deal is for this year's best Smartphone Samsung Galaxy S6 is at T-Mobile, where you can get it just for free condition is that you have to sign up JUMP lease plan and trade in this phone after 18 month for a new phone.
The offer for customers of other two majors will follow, stay tuned here.
Nation's major carrier Verizon is also offering 1GB data free as a part of its #Thankgiving promotion. The 1GB Data offer ("Promotional Data") can only be redeemed one time per account by VZW customers on a qualifying plan and it will be added to your existing monthly data allowance, and applies to data usage after Promotional Data redemption date. Promotional Data will be shared by all lines on an account.
If you are looking for a new device, be it Smartphone, tablet or any other gadget, you can get offer more than 50%  with many of carriers and retailers. The cheapest offer is with US Mobile where you can get Nokia Lumia 530 for just $9.90 only. Two best performing phones Samsung Galaxy S4 LTE and Moto E can be brought at cheapest price of $99.99 and $39.99 respectively along with one month free service plan of Unlimited talk, text plus 1GB LTE data at FreedomPop. At Walmart, you may get these phones for $189 and $35 respectively.
In between these great offers, you may also look at Combo plans of C Spire which is also offering Moto E smartphone with free service plan of unlimited talk, text plus 3GB data per month for 24 months at just $45 per month with $20 down. Line access charge is free.
You can get 24-inch LG HDTV (worth $179.99) for free from Sprint if you buy LG G4 smartphone from Sprint with a service plan. Sprint offers LG G4 at $0 down and 24 payments of $18 per month.
Category: World Telecom
I have always been a fan of writing and love to share information on latest technologies, mobiles, gadgets and social media. Sharing and acquiring knowledge is a boon, do let's share as well as acquire it. I am very much fond of Coffee.