USA: Starting April 8, T-Mobile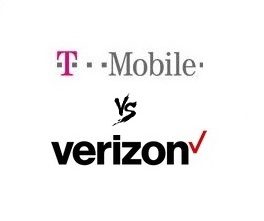 has started selling a new limited time promotional offer that includes 12 GB of data for two lines for $80 per month. Each line gets 6 GB of data in addition to unlimited talk and text. Apart from this, this offer also includes the standard list of T-Mobile features, such as Binge On, Music Freedom, and Data Stash. Actually Binge On allows customers to enjoy free unlimited video streaming on popular services like Netflix, HBO NOW, Hulu and more without using their high-speed data.
Without this promotional offer, two lines opting 6GB data each costs $110 so a straight saving of $30 per month.
Mr John Legere has also compared its new promotional offer with Verizon's L- Plan which offers 6GB shareable data for two line and costs $60 but after including device access fees $20 each, total costs for the couple comes $100. With this price they are able to share only 6GB while T-Mobile is offering 6GB data to each, totaling 12GB for a price of $80 only.
If customers go for XL data plan of 12GB or more, each line gets free 2GB data as a bonus hence if 12GB data plan share between two lines, then total costs comes $120 and each line gets 8GB of data, totaling 16GB data.
Category: World Telecom
I have always been a fan of writing and love to share information on latest technologies, mobiles, gadgets and social media. Sharing and acquiring knowledge is a boon, do let's share as well as acquire it. I am very much fond of Coffee.