Listening to aggrevied and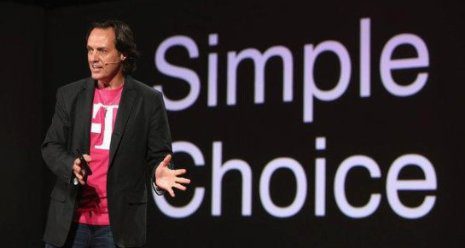 disgruntled customers, Mr Legere, CEO, T-Mobile has rolled back its earlier decision of discontinuing employer rate plan discounts.
Mr Legere has announced the changes in its earlier decision by which current customers will continue to get corporate discount and all those customers who have enrolled in the Advantage Program or applied to enroll for it before April 1st, 2014, will also get the corporate discount under Advantage Program.
All new customers will no longer be eligible for the benefits of corporate discounts under Advantage Program but they will get $25 reward card whenever they buy a new device. If customers upgrade their device twice a year, they will get $50 off
"Over the past few days, I've been doing a lot of listening to our customers," Mr. Legere said in the post.
Source: T-Mobile
Category: World Telecom
I have always been a fan of writing and love to share information on latest technologies, mobiles, gadgets and social media. Sharing and acquiring knowledge is a boon, do let's share as well as acquire it. I am very much fond of Coffee.