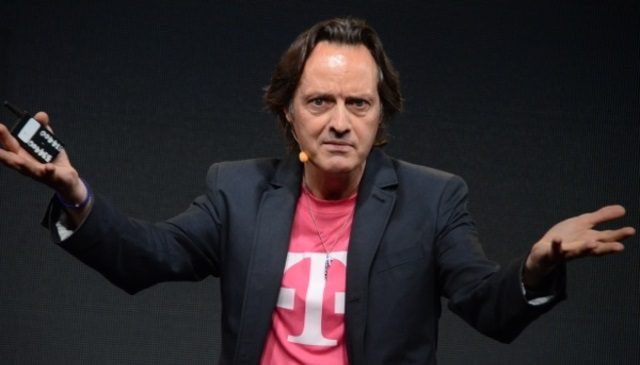 Mr Legere, CEO of T-Mobile, has just now announced a very competitive family plan which is sufficient for sleepless nights for the heads of all three major carriers of USA.
He has just announced to offer a family plan for just $100 for four members offering 10GB of LTE data, equally distributed among all four members (each member will get 2.5GB LTE data).
This family plan will be available for customers from July 30, 2014 to September, 2014 and they can enjoy this plan till 2016.
This family plan also includes all the benefits of Un-carrier like unlimited talk, text, no overages, free international data and unlimited music streaming.
Mr Legere has also compared this new family plan with family plans of all three carriers as per following table.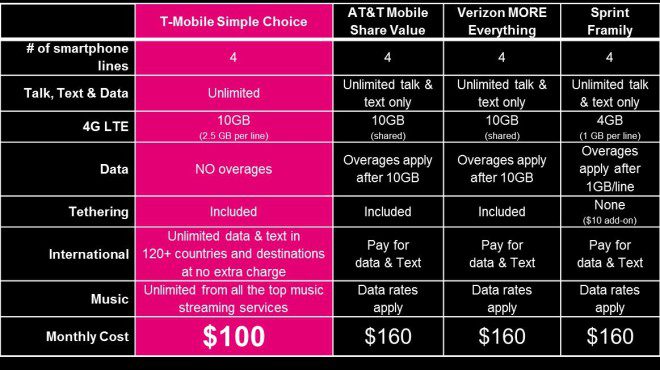 It is clear from above, you will get the best-ever deal with T-Mobile's new family plans $100 for four people that too will also save yours $60. Otherwise, T-Mobile is currently offer family plan for 4 members 1GB LTE each at $100. Hence  Mr Legere will offer you almost two and half times of LTE data at the same price.
Category: World Telecom
I have always been a fan of writing and love to share information on latest technologies, mobiles, gadgets and social media. Sharing and acquiring knowledge is a boon, do let's share as well as acquire it. I am very much fond of Coffee.