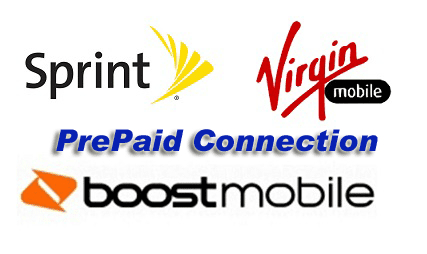 Sprint scrapped its Pay as you go service and re-branded it with a new name Sprint Prepaid on Friday. The carrier has launched cheaper prepaid plans with a choice of new smartphones.
Sprint Prepaid has a new plan for smartphone starting as low as $45 "Smart" which allows you unlimited talk and text but data usage is blocked. If you want to use Internet on your smartphone, you have to move a Wi-Fi area where you can switch on Wi-Fi network and then can use Internet.
The second plan for smartphone is "Smart Plus" for $60 that allows you unlimited talk, text and data usage at 4G speed with a cap at 2.5GB after that speed throttles to 256Kbps or below for the rest period of month. Video steaming may also be limited to 3G speed. This prepaid costs $10 less for basic phones.
For basic phone users $35 Basic Plan includes unlimited text and data but 500 minutes of voice calling.

Sprint has two prepaid brands Boost Mobile and Virgin Mobile which operates in different demographic areas but their prices are very attractive.
Just have a look on Prices of these three Prepaid brands and compare
Both Boost Mobile and Virgin Mobile offers unlimited talk, text and data plans for Smartphones for $55 only $5 less as compared to Sprint Mobile. Here also unlimited data usage has cap at 2.5GB after which speed throttles speeds.
Boost Mobile also has Shrinking payment plans by which you can reduce your monthly payments by $15 over a period of 18 months if you make payment on or before the monthly payment date hence you can enjoy unlimited data plan on your smartphone at as low as $40, the cheapest among all three.
Do Sprint Prepaid plan appeals you !!
Category: World Telecom
I have always been a fan of writing and love to share information on latest technologies, mobiles, gadgets and social media. Sharing and acquiring knowledge is a boon, do let's share as well as acquire it. I am very much fond of Coffee.