The success story of most popular messaging app Whatsapp, which has grown amazingly in last 8 years and is ranked second in terms of user base after Facebook, is started with poor response in its first version but you will wonder to know some of mind boggling facts about it.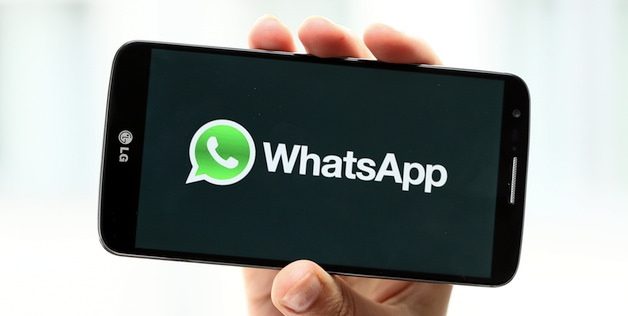 Whatsapp was developed in 2009 by two Ex-employee of Yahoo, both were rejected by Facebook  and Twitter for Job, Mr Jan Koum and Mr Brian Acton.
It was the idea of hacker Jan Koum, that developed Whatsapp and Brian Acton assisted him.
The first version of Whatsapp (sending notifications to friends) got poor response and Jan Koum wanted to give it up but, Brian Acton advised to wait for three month.
Whatsapp 2.0 released in June 2009 with messaging component and now it got good response and its user base suddenly increased 250000. Now as on July-2017, the user base of Whatsapp is 1300 million (1.3 billion) and placed it second most popular social media app used globally after facebook (user base 2 billion as on June-2017).
The Whatsapp has not spent a penny on its advertising
Initially Whatsapp was launched for iPhone only but now it is working on all mobile phone platform, including desktop PCs.
Since its first version to latest version, Whatsapp has added many innovative features including Video calling, Audio conference, sharing live locations etc. Even the latest version allows users to delete message which was delivered to recipient within 7 minutes.
WhatsApp doesn't provide server storage for your messages, unlike other Facebook Messenger or Skype. Once the message gets delivered, nothing left back on the servers, either you can of course backup and restore your messages via Google Drive or iCloud.
Whatsapp is managed by 55 employees and 34 engineers only and it can be used in 53 languages globally.
WhatsApp provides 256-bit end-to-end encryption i.e.  all messages sent and received through WhatsApp are fully secure and can't be hacked or intercepted either.
Initially Whatsapp was charging annual fee of $0.99 but now it is free globally to use without ads and games.
Facebook acquired Whatsapp for $19 billion in 2014 and made it globally free to use then how it earns revenue?, it is data mining, to deliver targeted advertisement for Facebook users.  In future, revenue will be generated from companies which will use Whatsapp to send alerts to their customer in real time Viz Banks may send alters to their customer for their transitions or Airlines to their passengers for delay of flights etc.
Whatsapp Payment would be a reality soon in India by which user would be able to transfer payment to other users by using UPI without having any details of beneficiary's bank.
Category: Applications
I have always been a fan of writing and love to share information on latest technologies, mobiles, gadgets and social media. Sharing and acquiring knowledge is a boon, do let's share as well as acquire it. I am very much fond of Coffee.