GRAND researchers in partnership with Intel Labs and Plastic Logics introduced the world's innovative technology at the CES in Las Vegas in the form of "Paper Tab", a paper-thin, flexible, bendable tablet.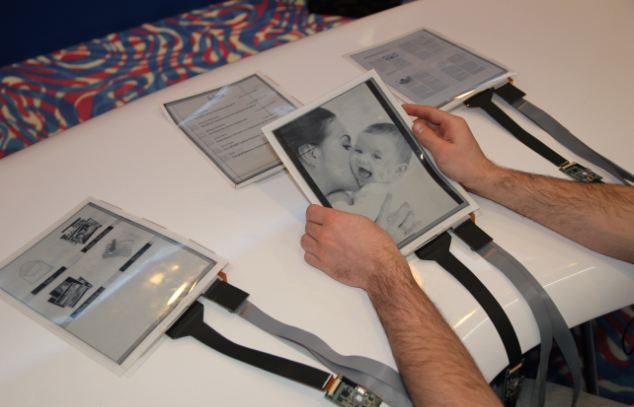 Paper tab is a revolutionary tablet having screen as thin as a sheet of paper and that can also be twisted and dropped without damage. It offers a robust, shatterproof alternative to conventional glass-­based displays. The PaperTab has 10.7 inch flexible touchscreen display having high resolution and is powered by the second generation Intel CoreTM i5 Processor. The user will get a great experience because it's touchscreen interface allows users to navigate through a document by bending the corners of the tablet, similar to the turning of pages in a magazine.

PaperTab tablet can store and display thousands of documents, but unlike conventional tablets, runs one app at a time (comparable to a single window on a PC desktop). The device also includes several interactive features. By tapping one tablet to another, a user can instantly transfer data, or by placing two tablets side by side, enlarge an image across both screens. PaperTabs are also able to locate themselves relative to each other and to the user, providing a seamless user experience across apps.
The price and its availability in the market is not announced yet so let us wait for it.
Category: Tablet
I am tehnocrate and love to share my views and technical knowledge on all types of topics related to telecom, social media and gadgets. I just love tea and food. Follow me on