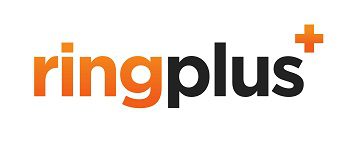 USA: RingPlus, a Sprint MVNO which does innovative experiments to add more and more customers to its attractive phone plans. RingPlus customers experience the advantages of vast network coverage of Sprint.
This time RingPlus  has come out with two new promotional plans that will be available after few minutes.
One of its plan is dubbed as Junior Plan will offer cellular talk time of 10 minutes per day, 10 text messages per day and 10MB of data for use at 4G LTE speed per day. To activate this Junior plan, you need a minimum balance of $5 all time in your account and if  at any time this minimum balance  goes under $5, you card will be charged $5 plus tax and a balance of $5 will be added to your account.
The overages are high on Junior plan, if you use minutes more than 10 min, you will be charged $2 for 24 hours of unlimited minutes and if you send text messages more than 10 per day, again you will be charged $2 for unlimited texting. The over use of data more than 10 MB per day, the overage charges will be @2¢/MB.
The other plan is Diversity plan which can also be activated with a minimum balance of $5 and it offers 300 cellular minutes, 500 texts and 300 MB of data at 4G LTE speed  month for free.
The overages in this plan are also very high, if your use of minutes/text or data exceed the allotted then you will be charged $4.99 for each category i.e. suppose if you exceed minutes more than 300 minutes then your will be charged $4.99 and this will again add 300 minutes to use in your account. If your data usage exceeds 300MB, then you will be charged $4.99 and 300MB extra data will be added to your account.
Charges for MMS and International SMS are same in both plan at same rates as in other regular plans i.e. @4¢/MMS and @3¢ respectively.
The promo of these two new plans are open for two days i.e. September 17 and again repeating on Sunday September 20.
Which plan excite you !!, do share in comments.
Category: World Telecom
I have always been a fan of writing and love to share information on latest technologies, mobiles, gadgets and social media. Sharing and acquiring knowledge is a boon, do let's share as well as acquire it. I am very much fond of Coffee.