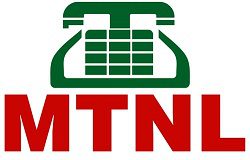 MTNL Delhi have just launched a new FRC at Rs 249 for new prepaid mobile connection under its brand Trump. The FRC 249 offers 400 min of free voice calls out of which customer may make 100 min STD voice calls.
The FRC 249 also offers 1GB of data at 3G speed. The new connection has life time validity but tariff is valid for 180 days only.
Other features of the plan are as follows.
Local and STD call charges in own network : 0.5p/sec
Local and STD call charges on other network: 1p/sec
SMS Charges 50p for Local, Rs1 for National and Rs 2.50 for International SMS
Data charges: beyond free data, the charges will be 2p/10KB in Home+Roaming
Roaming charges: Local Rs 1/min, Rs 1.5/min and incoming at 75p/min.
After expiry of this FRC, customer have liberty to choose a variety of recharge coupon for voice and data. MTNL, Delhi has regular 1GB data pack at Rs 76 for 7 days and at Rs 175 for 30 days.
Category: Call Rates, Data Usage
I have always been a fan of writing and love to share information on latest technologies, mobiles, gadgets and social media. Sharing and acquiring knowledge is a boon, do let's share as well as acquire it. I am very much fond of Coffee.